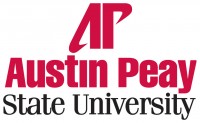 Clarksville, TN – Austin Peay State University is one of seven universities in the U.S. chosen to receive an inaugural $150,000 national grant to propose efforts that will increase the number of students receiving degrees.
The University was named to the Next Generation Learning Challenges Breakthrough Models Incubator (BMI) grant program, an initiative managed by the nonprofit organization Educause with support from the League for Innovation in the Community College and funding from the Bill and Melinda Gates Foundation.
The six other schools selected were Ball State University, Charter Oak State College, SUNY-Empire State College, Harper College, Montgomery County Community College and the University of Maryland-University College.
In addition to grant funding, the BMI will provide a range of support to help each participating institution plan and launch its own pathway to fundamental, technology-enabled change.
APSU will consider techniques that will serve as the next steps toward student completion. This could involve the University's computerized planning tool called My Future, which suggests which majors are the best fit for each student's academic talents.
My Future also includes links to the U.S. Bureau of Labor Statistics, giving students an opportunity to research the careers that follow from the majors suggested for them.
By demonstrating what is possible through their designs and implementation, BMI institutions will catalyze broader efforts to improve the quality, completion and affordability of college.
The result, both for the Incubator institutions and for the field, will be significantly improved student access to and completion of high-quality, affordable degree programs, which in turn will improve the effectiveness of American higher education.