Fugitive states that he will not go back to Jail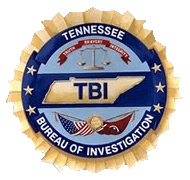 Nashville, TN – The Tennessee Bureau of Investigation added a Pulaski man wanted for homicide to the state's Top Ten Most Wanted list today after he removed an ankle monitoring device and fled authorities.
Jerrell Martinez Sizemore, 24, last known address 520 Mitchell Street, is wanted by the Pulaski Police Department on one count of first degree murder.
On May 13th, 2013, Sizemore went to 425 East Woodring Street where he knew the victim, Brandon Stinnett, was located. Sizemore shot Stinnett multiple times in the upper body killing him.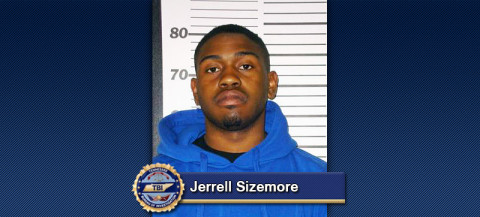 He was last seen on foot in Pulaski yesterday after he removed an ankle bracelet monitoring device at approximately 3:00 pm. The ankle monitoring device was a bond condition for a domestic assault charge he faced earlier this month.
Originally from the Decatur, Alabama area, Sizemore has made comments that he will not return to jail.
Sizemore is described as a black male with brown hair and brown eyes. He is 5'10" and weighs approximately 180 pounds. He has tattoos on his arms and was last seen wearing a white t-shirt with black writing, baggy blue jeans, black and red Nike Airmax tennis shoes and a Kansas City baseball hat.
Sizemore is a convicted felon and has a criminal history dating back to 2008 that includes domestic assault, several counts of sale of cocaine, multiple counts of assault, probation violation, drug possession, burglary, aggravated robbery, auto theft, tampering with evidence and various driving violations.
Sizemore is considered armed and dangerous and may be in possession of the handgun used in the murder. He should be approached with extreme caution.
Anyone with information on the whereabouts of Jerrell Martinez Sizemore is urged to call the TBI at 1.800.TBI.FIND (1.800.824.3463). There is a $1,000 reward for information leading to his arrest.