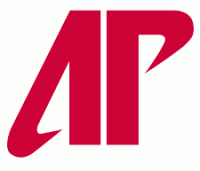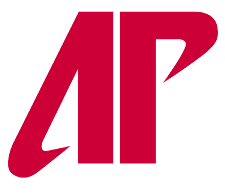 Jackson, TN – A program-record six Austin Peay State University baseball players were recognized as the Ohio Valley Conference's best player at their respective positions, receiving first-team All-OVC recognition, Tuesday night, at the OVC's Annual Baseball Awards Banquet.
In addition to the six first-team honorees, which broke the program record set in 1996, Austin Peay saw two players receive second-team recognition. The eight total honorees ties the program record set in 1996.
"It's a great accomplishment for the players and the team," said APSU head coach Gary McClure. "We had a lot of really good players this year and they put together some great performances.  It was great to see them rewarded. Our program has come a long way and this shows we are well respected."
Junior first baseman Craig Massoni, the OVC Player of the Year, and senior closer Tyler Rogers, the OVC Pitcher of the Year, were each first-team selections at their respective positions. They were joined on first team by junior second baseman Jordan Hankins, senior shortstop Reed Harper, senior outfielder Cody Hudson and junior starting pitcher Lee Ridenhour. Junior catcher P.J. Torres and senior starting pitcher Casey Delgado were recognized with second-team status.
Massoni, of Danville, CA, received Player of the Year and first-team All-OVC honors in his first season at Austin Peay. The junior transfer led the Govs and OVC with a .389 batting average during the regular season, including a .489 average during APSU's 29-game OVC slate. Massoni reached base safely in all 29 OVC contests and recorded a hit in 27 of the 29 affairs. He brings a streak of reaching base safely in 22 consecutive games, including a 12-game hit streak, into the postseason.
Hankins, who also was a first-team selection in 2012, becomes the first Govs player to earn first-team honors in back-to-back seasons since Rowdy Hardy (2004 & 2005). The junior from Wentzville, MO, finished the regular season with career bests in batting average (.346) and home runs (11) while posting 46 RBI. Hankins posted a .370 batting average, seven home runs and 25 during OVC play where he struck out just eight times in 119 at-bats. Always one of the Govs most consistent hitters, he was held hitless in back-to-back games just once in 2013.
Harper, of Clarksville, received first-team accolades for the second time in his career, adding this season's honor to a 2011 selection. He finished the regular season with a .338 batting average, but was truly remarkable down the stretch. Harper will enter the postseason with an eight-game hit streak in which he has a .632 batting average and 24 hits – a multi-hit outing in each game – with 12 RBI. He has posted a career-low 12 errors during the 2013 campaign and is errorless in his last 16 outings.
Hudson, a 2012 second-team pick and a 2010 all-freshman honoree, pieced together his best season in an Austin Peay uniform to earn first-team honors. A career .289 hitter entering this season, Hudson was second on the team with a career-best .364 batting average, including a .366 mark in conference play. Always a threat on the base paths, Hudson turned in a career-best 29 stolen bases – a mark that leads the OVC and ranks 16th nationally.
Ridenhour may have missed the final three weeks of the regular season, but obviously impressed the voters with a resume that included a 6-1 record, 2.29 ERA and 63 strikeouts in 74.2 innings pitched. The junior transfer from Lenexa, KS, posted a 4-1 mark and 2.41 ERA in conference action with wins against Eastern Illinois, Jacksonville State, Tennessee Tech and Southeast Missouri. Ridenhour posted a career-high nine strikeouts three times during the season, each coming in OVC play.
Rogers appeared in 36 contests this season and picked up a win or save in 27 of the Govs' 42 victories, making him responsible for a part of nearly 64 percent of the team's wins. A junior transfer originally from Littleton, CO, he smashed his own school record for saves just one game past the season's halfway point, then took ownership of the OVC single-season record three weeks later. Rogers, who has converted 20 of his 22 save opportunities this season, enters the postseason as one of 16 pitchers all-time to record 20 saves in a season and he shares the NCAA's saves lead this season with Oregon's Jimmie Sherfy.
Torres, the Govs catcher, was an ironman in 2013 with 47 starts and 53 games played en route to second-team accolades – his first All-OVC honors. He was behind the plate for 403 of the team's 492 innings pitched, or more than 80 percent of the game action. The Miami, FL, native turned in one of his finest defensive performances, with just one error in 388 chances and he was not charged with a passed ball in his first 29 games, ending the season with just six passed balls. At the plate, he posted a career bests in batting average (.278), home runs (seven) and RBI (33).
Delgado, the other half of the Govs "Miami Connection," picked up second-team honors after finishing the season as the OVC's strikeout leader. The senior from Miami has recorded 94 strikeouts in 2013, two shy of the Austin Peay record, including an incredible 74 strikeouts in 64.1 innings of OVC play. Delgado posted an 8-2 mark and 4.98 ERA overall this season, including an impressive 6-1 record and 4.62 ERA and 10 OVC starts.