Written by Sgt. Leejay Lockhart
101st Sustainment Brigade, 101st Airborne Division (AA) Public Affairs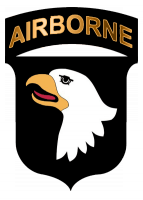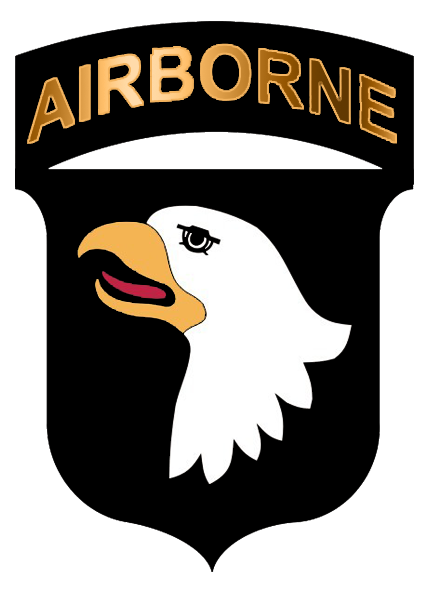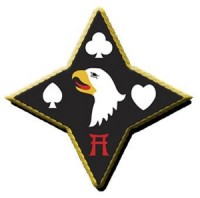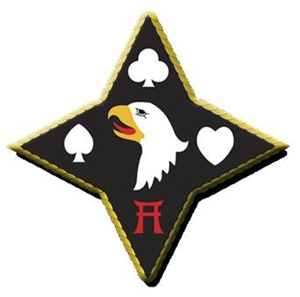 Fort Campbell, KY – Soldiers from the 101st Sustainment Brigade, 101st Airborne Division (Air Assault), spent a week emphasizing sexual assault prevention that culminated with the division leadership addressing the brigade June 7th, at Fryar Stadium on Fort Campbell.
Brig. Gen. Mark R. Stammer, senior acting commander of the 101st Abn. Div. and Fort Campbell, started off his remarks by saying that in combat soldiers would always fearlessly rush to a burning vehicle to save fellow soldiers, ignoring the danger to their own lives.
He challenged everyone in the stadium to demonstrate that same courage in the fight against sexual assault. Comparing sexual assault to a slow moving accident, he said soldiers have a duty to intervene in situations that could result in a sexual assault.
Stammer speaking to the brigade was the capstone to a week's worth of activities across the brigade as part of a broader effort on Fort Campbell and in the U.S. Army to highlight sexual assault prevention.
Each battalion in the sustainment brigade conducted classes on Sexual Harassment/Assault Response and Prevention training, ensuring all soldiers received this training. In addition to those classes, battalion leadership gave subordinate leaders more focused training on preventing sexual assault.
Maj. Jeremiah S. O'Connor, rear detachment commander of the 101st Special Troops Battalion, met with leaders from the battalion throughout the week. He specified ways of helping to identify those who would commit sexual assault and reminded leaders to be impartial and follow established policy. He reminded leaders that protecting their soldiers is the mission in this fight.
"As Army leaders, our mission is to ensure that no soldier entrusted to our care is sexually assaulted, and if they are, they have the trust and confidence in their leaders to report it," said O'Connor. "Hardening our soldiers to ensure they are not a victim is not enough. We must attack the predator in our ranks that would simply find another more vulnerable soldier."
At the 326th Engineer Battalion, Lt. Col. Phillip J. Borders and Command Sgt. Maj. Ramon M. Fisher, the commander and his senior enlisted member of the battalion, arranged for a special physical training session followed by SHARP training. Leader from the battalion conducted an eight-mile road march then Borders and Fisher both addressed the assembly.
The two reminded the group that the battalion has always had an unwavering standard of respectful and responsible treatment to others and that soldiers of the 326th Engineer Battalion have a duty to watch out for fellow soldiers, regardless if they are in combat or in garrison.
After that, company commanders then took over training, discussing vignettes that covered sexual assault and sexual harassment scenarios. Once they completed that, the engineers formed up, marched back, and then leaders trained their soldiers on the same material.
The engineers also added the Army's resiliency training into the mix. Staff Sgt. David Boling, the Headquarters and Headquarters Company Master Resiliency Trainer, taught multiple sessions on how to use resiliency training in preventing sexual assault.
"Vague goals produce vague results, so you have to be specific when talking about sexual harassment," said Boling. "There is zero tolerance for sexual harassment and sexual assault at all levels of the army."
The brigade also had leaders inspect offices, work areas, vehicles, and barracks rooms for any materials indicative of a permissive environment towards sexual harassment and sexual assault with orders to remove those materials and enforce good order and discipline.
The brigade also involved outside agencies in their training. Chris Wallace, a special agent at Fort Campbell, gave soldiers a SHARP briefing that reminded them of the importance of reporting sexual assault if they had knowledge of one occurring. He went over differences between restricted and unrestricted reporting, who could make those types of reports, and the circumstances in which a restricted report would become an unrestricted report resulting in involvement from the chain of command.
Wallace also told soldiers about how attitudes towards sexual assault reports have evolved over time at the U.S. Army Criminal Investigation Command. At one point years ago, only somebody who had suffered an assault could report it. Now, except in a few special circumstances with professionals covered by the restricted reporting policy, anyone can report a sexual assault and CID will investigate it. He emphasized that sexual assault is a crime that the Army takes seriously.
In addition to Wallace, Investigators Gerry Soto and Cody Bancroft, members of the Fort Campbell Drug Suppression Team, briefed soldiers about illicit drug use. Illegal drugs along with alcohol play a part in a large number of sexual assaults.
Soto and Bancroft gave information to the soldiers clearing up common misconceptions about drugs, and they also gave them information about the dangers of drug use, including synthetic drugs like spice. The two went over the legal consequences of using drugs, and urged soldiers to stay away from them.
However, did all of the training have the intended impact?
Sgt. Heather L. Franke, the brigade strength management noncommissioned officer, thought so. The first line supervisor of several human resources specialists, she thought the training was a good refresher. She said that sexual assault was an issue that could happen to any soldier in the Army, either male or female and that it will take everyone doing something about it to overcome it.
"It is something that I do take to heart," said Franke. "The actions I would take are to just make sure my soldiers are aware of it and aware that if they see something it is their responsibility as a soldier to do something about it."