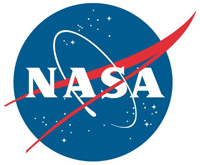 Pasadena, CA – On July 19th, 2013, NASA's Cassini spacecraft will photograph Saturn and its entire ring system during a total eclipse of the sun. Cassini has done this twice before during its previous 9 years in orbit, but this time will be different.
"This time, the images to be collected will capture, in natural color, a glimpse of our own planet next to Saturn and its rings on a day that will be the first time Earthlings know in advance their picture will be taken from a billion miles away," says Carolyn Porco, Cassini imaging team lead at the Space Science Institute in Boulder, Colorado.
Earth will appear as a small, pale blue dot between the rings of Saturn. The entire system is too big for Cassini to capture in a single snapshot, so the spacecraft will create a mosaic, or multi-image portrait.
Cassini will start obtaining the Earth part of the mosaic at 2:27pm. PDT (5:27pm EDT or 21:27 UTC) and end about 15 minutes later, all while Saturn is eclipsing the sun from Cassini's point of view. The spacecraft's unique vantage point in Saturn's shadow will provide a special scientific opportunity to look at the planet's rings. At the time of the photo, North America and part of the Atlantic Ocean will be in sunlight.
"While Earth will be only about a pixel in size from Cassini's vantage point 1.44 billion kilometers away, the team is looking forward to giving the world a chance to see what their home looks like from Saturn," says Linda Spilker, Cassini project scientist at NASA's Jet Propulsion Laboratory in Pasadena, CA. "We hope you'll join us in waving at Saturn from Earth, so we can commemorate this special opportunity."
Unlike two previous Cassini eclipse mosaics of the Saturn system in 2006, which captured Earth, and another in 2012, the July 19th image will be the first to capture the Saturn system with Earth in natural color, as human eyes would see it.
It also will be the first to capture Earth and its moon with Cassini's highest-resolution camera. The probe's position will allow it to turn its cameras in the direction of the sun, where Earth will be, without damaging the spacecraft's sensitive detectors.
"Ever since we caught sight of the Earth among the rings of Saturn in September 2006 in a mosaic that has become one of Cassini's most beloved images, I have wanted to do it all over again, only better," says Porco. "This time, I wanted to turn the entire event into an opportunity for everyone around the globe to savor the uniqueness of our planet and the preciousness of the life on it."
Porco and her imaging team associates examined Cassini's planned flight path for the remainder of its Saturn mission in search of a time when Earth would not be obstructed by Saturn or its rings.
Working with other Cassini team members, they found the July 19th opportunity would permit the spacecraft to spend time in Saturn's shadow to duplicate the views from earlier in the mission to collect both visible and infrared imagery of the planet and its ring system.
This latest image will continue a NASA legacy of space-based images of our fragile home, including the 1968 "Earthrise" image taken by the Apollo 8 moon mission from about 240,000 miles (380,000 kilometers) away and the 1990 "Pale Blue Dot" image taken by Voyager 1 from about 4 billion miles (6 billion kilometers) away.
July 19th, concludes Porco, "will be a day for people all over the globe to celebrate together the extraordinary achievements that have made such interplanetary photo sessions possible. And it will be a day to celebrate life on the Pale Blue Dot."
To learn more about the public outreach activities associated with the taking of the image, visit: http://saturn.jpl.nasa.gov/waveatsaturn
Written by
Jia-Rui C. Cook
NASA's Jet Propulsion Laboratory, Pasadena, CA
Dwayne Brown
NASA Headquarters, Washington, D.C.