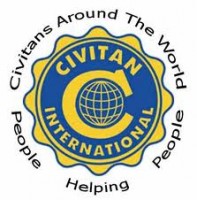 Cunningham, TN – The 105th annual Lone Oak Picnic will be held Saturday, July 27th, 2013, from 9:00am to 3:00pm at the Central Civitan Building.
The Lone Oak Picnic features old time BBQ, political speeches, gospel and bluegrass music, inflatables, and a car show.
The Lone Oak Picnic is a tradition dating back to 1908, and the Central Civitan Club is proud to host this wholesome, fun, community and family event. All are welcome to attend.
All the money raised from the Lone Oak Picnic is used in the communities south of the Cumberland River through serveral projects sponsored by the Central Civitan Club.
The Central Civitan Club, for example, supports the local Boy and Girl Scout troops. The club provides financial assistance to victims of house fires in the community.
They also fund scholarships for and support many educational and extra-curricular activities of the students, teachers and staff at Montgomery Central High School, Montgomery Central Middle School and Montgomery Central Elementary School as well as Cumberland Heights Elementary School.
The Lone Oak Picnic is held the last Saturday in July every year.
The picnic is held in Cunningham, TN, in southern Montgomery County. To reach the picnic from Clarksville, travel south on Highway 48/13. At the 48/13 split, just beyond the Montgomery Central schools, turn right to stay on Highway 13. Take the first right onto Alonzo Place. Follow Alonzo Place about one quarter mile.
Lone Oak Picnic – Larry Pitts
Sections
Events
Topics
Alonzo Place, BBQ, Bluegrass Music, Boy Scouts, Car Show, Central Civitan Building, Central Civitan Club, Cumberland Heights Elementary School, Cunningham TN, Girl Scouts, Gospel Music, Hwy 13, Hwy 48/13, inflatables, Larry Pitts, Lone Oak Picnic, Montgomery Central High School, Montgomery Central Middle School, Montgomery County, Montgomery County Elementary School