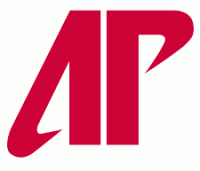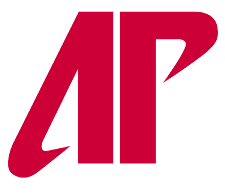 Brentwood, TN – Austin Peay State University's volleyball and men's tennis teams were recognized for their achievement in the classroom last season, each earning their respective Ohio Valley Conference Team Academic Achievement Award, July 25th.
The Team Academic Achievement Awards, which were first awarded in 2004-05, are presented annually in each conference-sponsored sport to the team with the greatest percentage of its eligible student-athletes who achieved at least a 3.25 grade-point average during the academic year.
Belmont finished with a league-best seven team honors – and earned the OVC Institutional Academic Achievement Award – followed by SIUE with three teams and APSU and Jacksonville State which received two awards each.
The Govs tennis team saw six players post at least a 3.25 GPA last season: Sean Bailey, Andrew Kerr, Dimitar Ristovski, Iago Seffrin, John Storie and Aleksas Tverijonas. Austin Peay shared this season's award with Jacksonville State – the fourth time in the last five years APSU has
claimed at least a share of the men's tennis team academic achievement honor.
"I'm very proud of the men on our team," said Govs head tennis coach Ross Brown. "Not only are they good tennis players but they're doing what they should be doing in the classroom. It's satisfying from a coach's perspective that we're doing well academically and athletically. And it's very nice to honored by the OVC as well."
Austin Peay's volleyball team won its third team academic honor from the league – the 2012-13 honor joining its back-to-back awards in 2005-06 and 2006-07. Nine Lady Govs student-athletes posted a 3.25 GPA last season: April Adams, Cami Fields, Calyn Hull, Liz Landon, Aubrey Marsellis, Hillary Plybon, Alex Sain, Jada Stotts and Samantha Strother.
"I am proud of this team," said Lady Govs head volleyball coach Taylor Mott. "Not only did we excel in the classroom; we did so while making huge strides on the volleyball court. It is always gratifying to see a team receive recognition for its accomplishments – especially for what they do behind the scenes."
It is the fifth consecutive year at least two Austin Peay teams have earned the OVC Team Academic Achievement Award in their respective spot. Nine APSU teams have earned a total of 20 awards in the nine years the honors have been awarded.