Martha White® Holiday Muffin Mix Challenge™ now accepting original recipes for the Crowd Pleasers and Simply 6 Categories
Nashville, TN – There's nothing like creative time spent in the kitchen—the experimenting, the tasting, the aroma and the family memories. Creating in the kitchen is especially rewarding during the holidays, whether for a family breakfast, dinner, or party.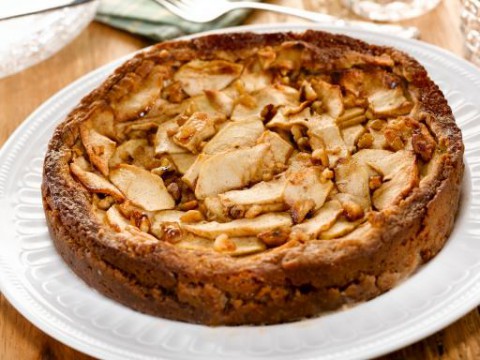 The Martha White® Holiday Muffin Mix Challenge™ is the opportunity for bakers to celebrate the holidays early and show off their baking creativity.
Starting today and continuing through September 12th, 2013, enter your original recipe suitable for entertaining and using at least one pouch of Martha White Muffin Mix in the following new categories:
Crowd Pleasers
Desserts to wow six or more family and friends at a holiday brunch, dinner or significant holiday celebration. Examples: Cakes, tarts, pies, cobblers, cookies, pastries, tortes, rolls, crepes, cheesecakes or trifles.
Simply 6
Simple recipes requiring only six ingredients or fewer to create holiday cheer and ease holiday baking pressures. Examples: Cookies, cakes, muffins, bars, scones, breads, waffles, pancakes, parfaits, or sweet or savory appetizers.
"I'm very eager to see how bakers will be inspired by this year's new categories," said Linda Carman, Martha White Baking Expert. "The holidays are definitely a time when bakers love to shine, which is perfect for our Crowd Pleasers category. Equally, it's one of the busiest times of the year when simple recipes are essential. Our muffin mixes are versatile and the perfect companion for any holiday occasion."
Contest winners will be announced in November, just in time for the holiday season. One Grand Prize Winner, two Category Winners and four Runner-Up Winners will be awarded. Category Winners will receive $1,000. The Grand Prize Winner will be awarded $5,000 plus an additional $1,000 as winner of its category. Runner-Up Winners will be awarded Martha White Muffin Mix gift baskets.
The top three recipes in each category will be posted online at www.marthawhite.com for a national online vote between October 14th, 2013, and November 12th, 2013. For complete details, the Official Rules and entry information, visit www.marthawhite.com. Open to legal residents of the 50 United States and D.C., age 18 or older. Void where prohibited.
To view past winners and for additional Martha White recipes, visit www.marthawhite.com and click on "recipes" and "cook's corner." Join the Martha White community at www.Facebook.com/MarthaWhiteBaking.
Triple-Layer Bavarian Apple Torte
Crust
1/2 cup butter, softened
1/3 cup granulated sugar
1/2 teaspoon vanilla extract
1(7 oz.) pkg. Martha White® Apple Cinnamon Flavored Muffin Mix
1 tablespoon Martha White All-Purpose Flour
Filling
1 (8 oz.) pkg. cream cheese, softened
1/4 cup granulated sugar
1 large egg
1/2 teaspoon vanilla extract
Topping
1/3 cup granulated sugar
1/2 teaspoon ground cinnamon
1/4 cup walnuts, chopped
4 cups peeled and thinly sliced golden delicious apples
1. HEAT oven to 450°F. Beat butter, 1/3 cup sugar and 1/2 teaspoon vanilla in medium bowl with electric mixer at medium-high speed until blended. Beat in muffin mix and flour until blended. Spread dough with back of medium-size metal spoon into bottom and 2 inches up the sides of a 9-inch springform pan.
2. BEAT cream cheese and 1/4 cup sugar in medium bowl at medium speed until smooth. Beat in egg and 1/2 teaspoon vanilla until blended. Pour over crust.
3. STIR together 1/3 cup sugar, cinnamon and nuts in large bowl. Add apples and toss to coat. Spoon over cream cheese layer. Place on rimmed baking pan.
4. BAKE 10 minutes. Reduce heat to 375°F. Bake an additional 25 to 30 minutes or until brown. (If crust begins to overbrown, loosely place a piece of foil over top of pan.) Cool before removing from pan.
Prep Time: 15 min
Cooking Time: 40 min
Serving Size: 10 servings
Note: If using dark non-stick springform pan, heat oven to 425ºF. After 10 minutes, reduce heat to 350°F.