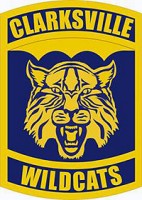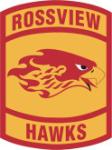 Clarksville, TN – Clarksville High's girls soccer team scored three goals in a span of seven minutes in the second half, September 19th at Hilda J. Richardson Field, to pull away from Rossview High School for a 5-0 District 10-AAA victory.
Leading 2-0 on two first half goals by junior Ella Baggett, Clarksville High (8-2-0, 4-0-0 District 10-AAA) took any chance of a comeback by the Lady Hawks off the board with three quick goals in the 58th, 63rd and 65th minutes to go up 5-0.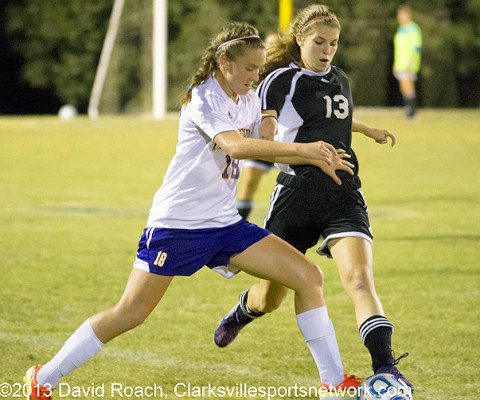 "Clarksville High is a team that has phenomenal forwards," Rossview coach Daniel Paschedag said. "They can run and they can play the through balls. The key to this game with them is to stop them before the through balls are played. In the first half, I think we did a good stopping them, except twice. One time our goalie made a great save and the other time they scored.
"In the second half, trying to score to get it to 2-1, and then after words we gave them some more space to play through and make those runs and that hurt us."
The first goal of the second half was scored by freshman Alexis Hayes when a cross was trying to be gathered up by Lady Hawks junior keeper Molly Barnes, but she was picked off by a CHS player, leaving the loose ball just inside the left post for Hayes to punch in.
Just five minutes later, senior Amber Colvin beat Barnes on a one-on-one situation after getting a great through-ball pass from sophomore Salera Jordan.
It would take the Lady Wildcats to score its final goal of the night, with junior Autumn Copeland beating Barnes off an assist from Baggett.
In the first half, Baggett would score the two Clarksville High goals in the first 20 minutes of play, with the first coming in the 12th minutes – off an assist from sophomore Kelsey Greiff – and the second in the 19th minute, with an assist from Colvin.
Clarksville High outshot Rossview 17-7 overall, including a 13-3 advantage in shots on goal. The Lady Wildcats would also take the only two corner kicks of the match.
Sophomore Malia Correa would be in goal for Clarksville High to record the shutout, with recording three saves. Barnes would have eight saves for Rossview.
Both teams return to action September 24th, as Clarksville High hosts Northeast High School for a District 10-AAA match, while Rossview plays a district contest at Kenwood High School.