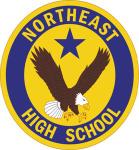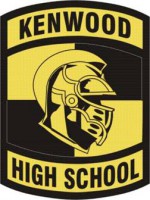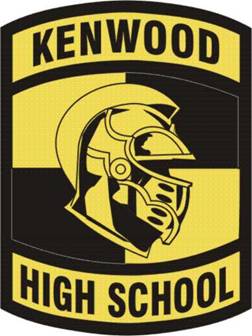 Clarksville, TN – Northeast High School used a 7-0 first-quarter run to get out to a lead over Kenwood High School, November 7th at the Dunn Center, in their Clarksville Montgomery County School System (CMCSS) Basketball Jamboree, but needed a last-season turnover by the Knights to seal away a 25-24 victory.
Kenwood had taken a 3-2 lead on a three-point field goal by Daniel Norl, at the 6:42 mark of the opening quarter, but wouldn't score again for the next four minutes.
The Eagles on the other hand would take the lead for good, with a 7-0 run over a span of 2:28 seconds, started by 1-of-2 free throws by Nick Green – at the 6:22 mark – and ending with a field goal by Nick Severado, with 3:54 left in the opening quarter.
The Knights would end the Northeast run with back-to-back baskets by Treshawn Foster and Keith Dowlen, to cut the deficit to 9-7 with 2:09 left, but that would be as close as they would get the rest of the way in the first quarter.
The Eagles would push their lead back out to six points, 13-7, on baskets by Severado and Green, before Norl hit his season basket of the game, with five seconds left to make the score 13-9 Northeast at the end of the firth eight minutes of play.
In the second quarter, Northeast would get two straight baskets by Green to get out to its biggest lead of the game, eight points, 17-9 with 6:02 left.
Green led Northeast in scoring with nine points.
Kenwood would finally get its offense going, going on a 9-2 run, with three-point field goals from Norl and Kenya Mosley – along with a two-point bucket and free throw from Norl to cut the Eagles lead to one, 19-18, with 3:37 left.
Northeast would answer back with a three from Vincent Johnson and 1-of-2 free throws from Dre Felton to extend its lead back out to five, 23-18, with 3:04 left.
Another three-point play by Norl would make it 23-21, with 1:52 left, but the Eagles would respond with a basket by J'Quan Purnell, with 1:27 left to go up four, 25-21.
Norl's third three-point basket of the game, with 30 seconds left, cut the Northeast lead to one, 25-24, with the Knights needing a stop, missed free throws or turnover to have a chance at a tie or win.
Norl led Kenwood with 17 points.
The Knights would get the stop, getting the ball back off a missed shot by Northeast, with just under 10 seconds left.
Kenwood would bring the ball up, but Norl was stripped of the ball by Northeast defenders, just passed the top of the key, to seal away the 25-24 victory.
Photo Gallery