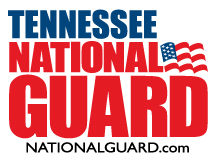 Nashville, TN – Nissan America today reaffirmed their commitment and support for hiring service members and veterans by signing an Employer Support of the Guard and Reserve (ESGR) Statement of Support at their Headquarters in Franklin, Tennessee.
Nissan America senior vice president, administration and finance, Scott Becker and ESGR National Chair, Paul Mock, signed the Statement to honor all of the servicemembers and veterans employed with the company.
This signifies the company's pledge to provide their managers and supervisors with the tools they need to effectively manage those employees who serve in the National Guard and Reserves.
"The number of people within the company who have served or are still serving is simply amazing," said Becker. "Nissan America places emphasis on recruiting those coming out of the service."
The Statement of Support Program is the cornerstone of ESGR's effort to gain and maintain employer support for the Guard and Reserve. The intent of the program is to increase employer support by encouraging employers to act as advocates for employee participation in the military.
"Many of our service members deploy several times. This causes stress on families as well as the military members," said Mock, who is also a retired Major General and former officer with the Los Angeles Police Department. "This demonstrates that Nissan is on board and ready to go."
Supportive employers are critical to maintaining the strength and readiness of the nation's Guard and Reserve units.
"It is my pleasure to say thank you to Nissan and to ESGR. Your support of our Soldiers and Airmen is vital," said Brig. Gen. Donald Johnson, Assistant Adjutant General, Tennessee Air National Guard.
The first Statement of Support was signed on December 13th, 1972 in the Office of the Secretary of Defense by the Chairman of the Board of General Motors. President Nixon was the first President to sign a Statement of Support, and in 2005 every federal Cabinet Secretary and all federal agencies signed a Statement of Support to signify their continuing efforts to be model employers.
Since its inception, hundreds of thousands of employers have signed Statements of Support, pledging their support to Guard and Reserve employees.