Clarksville, TN – On Thursday, January 2nd, 2014, the Clarksville Police Department's Special Operations Unit (SOU) received an anonymous tip of possible prostitution at the 7 Therapy Spa, located at 2150 Wilma Rudolph Boulevard, Suites 6 and 7.
The SOU conducted an operation that same day, which resulted in the arrest of two females.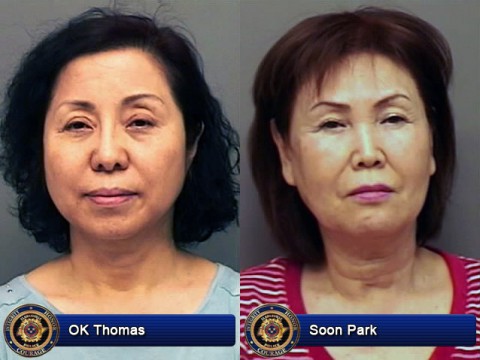 Ok Thomas, an Asian Female, was arrested for promoting prostitution. Soon Park, also an Asian Female, was arrested for prostitution.
The spa had been advertising on backpage.com. Due to the excellent quality of the video provided, this is an ongoing investigation.
The Clarksville Police Department and, especially, the CPD's Special Operations Unit are very appreciative of the information provided by the anonymous tip. The SOU responded immediately and was able to stop further criminal activity from taking place at this business.
The CPD encourages vigilant citizens of Clarksville to assist in reducing criminal activity by providing valuable information, such as in this situation.
If anyone has information in regards to a crime or ongoing criminal activity, call the Clarksville Police Department at 931.648.0656 or message us on our Facebook page.
However, citizens can stay anonymous by calling the Crime Stoppers TIPS hotline at 931.645.TIPS (8477).
OK Thomas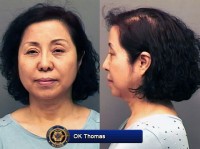 Name: OK Thomas
Date of Birth: 4/ 19/ 52
Gender: F
Race: A
Address: 2150 Wilma Rudolph Boulevard, Clarksville, TN
Arresting Officer: Tanner Pew
Charged With: Promoting Prostitution
Booked Into: Montgomery County Jail
Bond: $10,000.00
Soon Park
Name: Soon Park
Date of Birth: 9/ 16/ 46
Gender: F
Race: A
Address: 3601 165th Street, ST #2, Flushing, NY
Arresting Officer: Tanner Pew
Charged With: Prostitution
Booked Into: Montgomery County Jail
Bond: $5,000.00