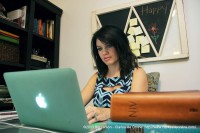 Clarksville, TN – This has been a very difficult week for many of my dear friends. The overwhelming consensus? LIFE IS HARD.
So I want to offer encouragement to you friends. Life is hard, but this season will not last forever! God has big plans for you! Remain steadfast, and seek Him daily! He is always there for us!
†oday's Word
Because of the Lord's great love we are not consumed,
for his compassions never fail.
They are new every morning;
great is your faithfulness.
I say to myself, "The Lord is my portion;
therefore I will wait for him." – Lamentations 3.22-24
†oday's Glory

Do you ever feel that hope is gone? Do you ever want to throw in the towel? Do you ever feel like you have fallen too far to be lifted up again?
When the Babylonians wiped out the kingdom of Judah and destroyed the Temple of God, hope was nearly gone. But beyond the destruction and bitterness of unbearable loss, hope remained for those who believed…
The Lord is good to those whose hope is in him, to the one who seeks him (3.25)
But no one is cast off forever (3.31) and he does not willingly bring affliction or grief to anyone (3.33). Although I have experienced trials that seemed beyond hope, the Lord redeemed me. He restored me. I will be tried again, and again He will restore me if I have faith.
You, Lord, took up my case; you redeemed my life. (3.58)
You are never alone. Your case is not lost. He is YOUR redeemer! His compassions are new every morning. Receive them!
†oday's Prayer
Dear Heavenly Father, thank you for your never ending compassion and your steadfast love. You have forgiven me and redeemed me time and time again! Let me examine my ways now and every day and swiftly return to you.
Let me breath in your daily mercy and share it with those I meet.  Let me not focus on the here and now only, but focus on my life as it stands in ETERNITY. Thank you for your Son Jesus Christ. I love you! Amen.
About Kris Wolfe
Kris Wolfe is a Christian, wife and mother. Kris is a freelance writer who focuses on spiritual and practical encouragement. Kris also writes lessons for small group purposes for churches and is a small group coach.  Kris has a master's degree in Biblical Counseling from Luther Rice University and Seminary and is a listed TN Supreme Court Rule 31 Mediator.

Kris covers topics such as dating, marriage, parenting, divorce, post-divorce recovery, and the blended family.

Read more from Kris Wolfe at MorningGloryDevo.com or follow on Twitter @MrsKrisWolfe

Web Site: http://www.morningglorydevo.com/
Email:
Sections
Spirituality
Topics
Babylonians, Clarksville, Clarksville TN, God, Lamentations