Jacksonville State Gamecocks vs. Austin Peay Lady Govs
Monday, January 27th, 2014 | 7:00pm CT
Clarksville, TN | Dunn Center (7,257)

Clarksville, TN – Two days after a crucial Ohio Valley Conference home win, Austin Peay women's basketball team (7-13, 4-3 OVC) will look to extend its four-game win streak when it hosts Jacksonville State Gamecocks (8-14, 4-5 OVC) in a 7:00pm, Monday contest at the Dunn Center.

The Lady Govs opened their longest homestand in OVC play with a 79-70 victory against Tennessee Tech. The Lady Govs used an 18-0 run early in the second half to break the game open and again held on to the lead late.

It was Austin Peay's first home OVC win since Feb. 25th, 2011, ending a 10-game home OVC losing streak.

Austin Peay will complete the first half of its conference schedule with Monday's contest. The Lady Govs will seek to solidify a second-place standing in the West Division and third-place position overall.

Jacksonville State's trip to Clarksville will be the middle game of a three-game OVC road trip. The Gamecocks opened the trip with a 78-76 victory at Murray State, Monday.

JSU build a 14-point second half lead then fended off a late Racers run. The Gamecocks are 3-1 against the West Division this season with wins against Eastern Illinois (61-46), SIUE (71-68) and at Murray State (78-76).
Austin Peay Lady Govs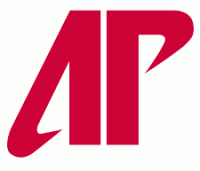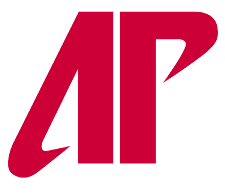 With Saturday's win, Austin Peay ended a 10-game home OVC losing streak that dated back to February 25th, 2011.  The Lady Govs have four straight wins for the first time since February 17th, 2011 (85 games between streaks). It also is APSU's first four-game OVC win streak since February 19th, 2011 (41 OVC games).

Austin Peay's defense has held its last five opponents below 40 percent shooting, those teams combining to shoot 35.5 percent (119-of-335). Sophomore guard Tiasha Gray, has been APSU's leading scorer in each of the last four games. Gray leads the Lady Govs in scoring (14.4 ppg) and assists (4.5 apg).

Five APSU players have recorded a double-double this season, sophomore Jennifer Nwokocha leading the team with three (all since the Christmas break).

With its win at Morehead State, January 13th, Austin Peay snapped a 10-game slide, its longest losing streak since the 1990-91 campaign. Austin Peay's non-conference opponents have combined for a .557 win percentage this season and APSU's non-conference strength of schedule ranks 49th according to WBBState.com.
About Jacksonville State Gamecocks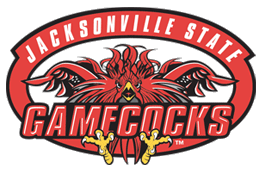 Jacksonville State has won four of its last five and has moved out of the cellar in the East Division. The win at Murray State was JSU's first OVC road win this season and they improved to 3-8 on the road this season. The Gamecocks have not won three straight games this season but have had three two-game win streaks.
Junior Candace Morton has been a consistent performer for JSU, averaging 17.4 points per game in league play (5th in OVC) and 17.2 points per game overall (8th in OVC). Junior Destany McLin has upped her effort in league play and is averaging 16.0 points (9th) and 8.3 rebounds per game (6th) vs. league foes.
An Austin Peay Win Would
Give it five consecutive wins for the first time since February 19th, 2011 (86 games)… Be its first five-game OVC win streak since February 19th, 2011 (42 OVC games)… Be its fifth OVC win this season, equaling the win total from the 2011-12 season…
Give it back-to-back home wins for the first time this season… Make it 4-6 at the Dunn Center this season… Be its second straight win against Jacksonville State… Improve Daniels' record to 87-151 overall and 57-77 in OVC action… Make the Lady Govs 440-623 overall since 1976-77.
Broadcast Information
ipTV: www.OVCDigitalNetwork.com
Play-by-play: Tyler Edmondson
Analyst: Rashun Bell
Primary Radio: Governors Sports Network
Play-by-play: David Loos
Analyst: Van Stokes
Secondary Radio: WAPX 91.9 FM
Play-by-play: Josh Stephenson
Analyst: Blake Ball
Live Audio: www.LetsGoPeay.com
Live Stats: www.LetsGoPeay.com
Sections
Sports
Topics
APSU, APSU Athletics, APSU Basketball, APSU Lady Govs, APSU Sports, APSU Women's Basketball, APSU's 91.9 WAPX-FM, Austin Peay, Austin Peay Basketball, Austin Peay Lady Govs, Austin Peay State University, Blake Ball, Candace Morton, Carrie Daniels, Clarksville, Clarksville Tennessee, David Loos, Destany McLin, Dunn Center, Eastern Illinois, Gamecocks, Governors Sports Network, Jacksonville State, Jennifer Nwokocha, Josh Stephenson, JSU, Lady Govs, Lady Govs Basketball, Morehead State, Murray State, Murray State Racers, Ohio Valley Conference, OVC, OVC Digital Network, OVC East Division, Racers, SIUE, Tennessee, Tennessee Tech, Tiasha Gray, Tyler Edmondson, Van Stokes, West Division