Boyd Played Key Roles in Developing Drive to 55, Tennessee Promise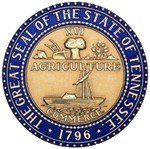 Nashville, TN – Tennessee Governor Bill Haslam has announced the appointment of Randy Boyd of Knoxville to the Tennessee Higher Education Commission (THEC).
For the past year, Boyd has served as a full-time, unpaid special advisor to the governor for higher education, focusing on the "Drive to 55" initiative to bring the percentage of Tennesseans with college degrees or certifications to 55 percent by the year 2025.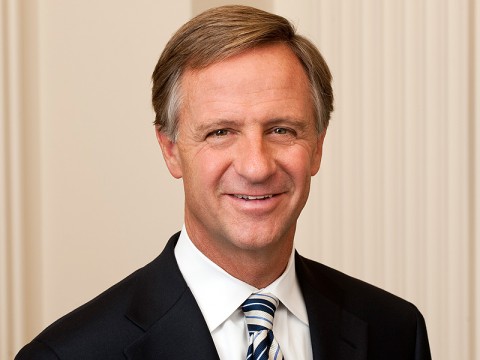 Boyd played a key role in developing the "Tennessee Promise," the governor's proposal to provide two years of community college or a college of applied technology (TCAT) absolutely free of tuition and fees to graduating high school seniors.
"Randy received a well-deserved standing ovation during my State of the State address on Monday because he has enthusiastically dedicated the past year of his life – at no cost to the state – to help more Tennesseans access and achieve a post-secondary degree. I thank him for his passion, his commitment, and for his willingness to serve on THEC as we continue the Drive to 55 and work to make the Tennessee Promise a reality for Tennessee families," Haslam said.
"I'm honored to be able to serve and support the brilliant, passionate and hard-working people I've come to admire at THEC, and am happy that I can assume a part time role that will continue to support the Governor and our State's mission of the Drive to 55," Boyd said.
Boyd, 54, is chairman of Radio Systems Corporation, which he started in 1991. Radio Systems is headquartered in Knoxville and has more than 600 associates worldwide with offices in seven countries.
In 2009, Boyd helped start tnAchieves, a non-profit organization that has sent over 3,200 high school graduates to community college free of charge with mentors.
He has received several awards including Ernst and Young's Entrepreneur of the Year for the Southeast in 2008, Tennessee Business Magazine's CEO of the Year in 2009, UT's Entrepreneur of the Year in 2009, and was inducted into Junior Achievement's East Tennessee Hall of Fame in 2008.
Boyd also currently serves on the board of a number of organizations including the University of Tennessee College of Business Dean's Advisory Council and Knox County's Great Schools Partnership.
Boyd received a bachelor's degree from the University of Tennessee in industrial management in 1979 and a master's in liberal studies from Oklahoma University in 1988.
He and his wife, Jenny, have two sons.
Made up of 10 voting members appointed by the governor (one from each congressional district and one student representative), THEC is the state's coordinating agency for higher education, overseeing an array of finance, academic, research and consumer protection initiatives that promote student success and support the state's completion agenda for postsecondary education.
Boyd's term begins today and runs through June 30th, 2019.