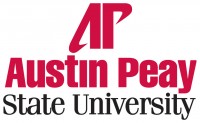 Clarksville, TN – Last fall, Marcus Hayes, Austin Peay State University associate professor of dance, traveled to Colombia to study that country's folk dances. He spent a week in the South American nation, traveling to museums and dance centers, and he was struck to discover that many of the dances had their origins in Africa.
"It went even further than I thought," he said. "Because of the colonization of South America and the introduction of slavery, West African dance is infused in Latin American dances."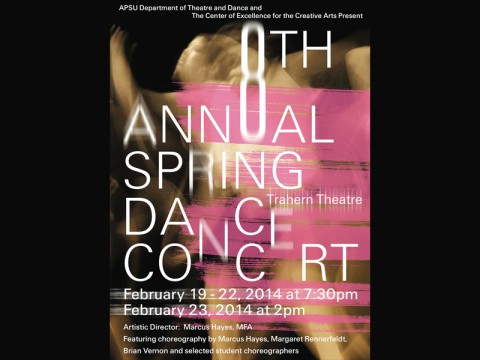 When Hayes returned, he choreographed an Afro-Colombian dance based on his research, and that work, "Medellín Dreams," will be performed during the APSU Department of Theatre and Dance's Eighth Annual Spring Dance Concert.
The concert is at 7:30pm on February 19th-22nd, and 2:00pm on Sunday, February 23rd, in the Trahern Theatre. The cost is $5.00 for students and military, $10.00 for adults, and tickets can be purchased at www.austinpeaytickets.com, or by contacting the box office at .
In addition to "Medellín Dreams," the concert will feature a ballet by Hayes, a jazzy/modern piece by Brian Vernon, chair of the APSU Department of Theatre and Dance, and two pieces by Margaret Rennerfeldt, APSU assistant professor of dance.
"One of Margaret's pieces is a ballet comedy, and the other is a really interesting piece using Velcro," Hayes said. "The costumes are covered in Velcro, and the dancers stick together."
Last fall, APSU students presented their choreographed dances to the faculty, and the best pieces were selected for the spring concert. The program will include original works by APSU students Jade Maghoney, William Stewart Ladd and Maggie Jackson.
"This is all new work, and, in general, the program has grown, so the dancers are better," Hayes said.
For more information on the concert, contact the APSU Department of Theatre and Dance at 931.221.6767.