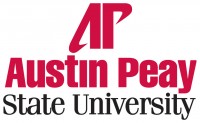 Clarksville, TN – The Austin Peay State University Honors Program recently attended the Tennessee Collegiate Honors Council state conference at Christian Brothers University in Memphis, TN.
The APSU program brought 13 students to the conference and boasted six student presentations.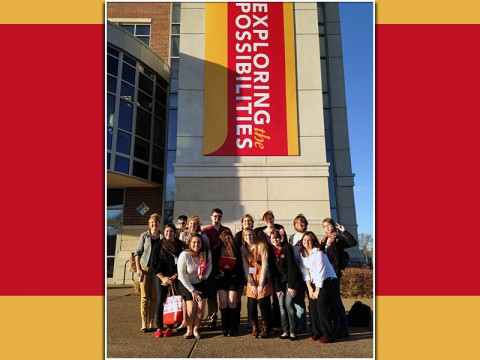 APSU Student Presenters
Ashley Burke presented, "A Study in London."
Chris Coppedge presented, "Justified: Elmore Leonard in Television."
Tiffany Anderson presented, "Autism Spectrum Disorder and Language Impairment: An Evaluation of the Framing of their Definitions and Assessment in DSM-5 and Tennessee DOE Criteria."
Abbi Wilt presented, "Keep 'Em Coming Back: PR in the Honors Program."
Janey Lindsey presented, "Better Education and Increasing Cultural Awareness Contributing to Diverse Palates."
Gwendolyn Hay presented, "An Irish Famine and a French Flag: The Young Irelanders Rebellion and the Revolutions of 1848."
The conference hosted more than 100 students representing 14 schools across the state. Next year's TCHC state conference will be hosted by APSU.
For more information, contact Honors Program director Dr. Linda Barnes at barnesla@apsu.edu.