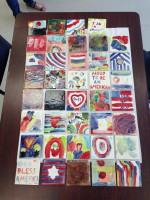 Clarksville, TN – The Pillars of Hope is a commemorative piece of public art to honor and remember those who serve. The project began in 2012, a collaborative project of Volunteer Clarksville and Hand on Nashville with support from the Corporation for National and Community Service, and part of the September 11th National Day of Service and Remembrance initiative.
The effort was first established to inspire the tradition of engaging in charitable service on 9/11 as an annual and forward-looking tribute to the 9/11 victims, survivors, and those who rose up in service in response to the attacks.
"The Pillars of Hope" memorial art project is meant to help people of all ages express their reactions to the September 11th event and to celebrate the spirit of service and unity.
The project gives a voice to the future through art, said Rita Arancibia, coordinator for the project.
Since 2012, 4th and 5th grade elementary students at Norman Smith Elementary, Lucas Elementary at Fort Campbell, along with other students, citizens and volunteers at Ajax Senior Center have painted more than 700 tiles as part of the Clarksville Serve to Remember Days of Service. The tiles are painted with artwork and messages of peace, respect and understanding for humanity.
The Clarksville Sunset Rotary joins Volunteer Clarksville as we kick off this year's commemorative tile painting at both Pottery Room locations, 1849-D Madison Street and 3863 Trenton Road. With more than 700 tiles to paint, the Sunset Rotary and Volunteer Clarksville are challenging the community to come out and paint the tiles now through April 21st.
The 4 x 4 tiles will be painted to represent freedom, hope, peace and strength in the face of adversity. There is no charge to paint a tile, but groups of 10 or more must reserve a space by calling 931.551.5450 or email .
More than 1200 painted tiles will be used to create the "Pillars of Hope." Ken Shipley, APSU Ceramics Professor is leading the project supported by Cynthia Marsh, Professor Art + Design and Director of the Goldsmith Press and Rare Type Collection. The two pillars are expected to measure 4 feet wide by 6 feet high. The Pillars will be available as a travelling exhibition from mid- May through September 11th, 2014. For information about scheduling, call 931.551.5450.
The project is partially funded by an Arts Build Communities Grant.
About the Partners
Hands On Nashville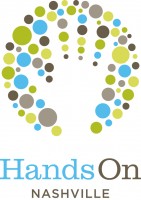 Hands On Nashville's mission is to meet community needs through volunteerism. For more than 20 years, the organization has been connecting volunteers to issues facing the Middle Tennessee community such as hunger, homelessness, and environmental protection. In 2012, HON managed or referred more than 117,000 volunteers to service opportunities, making it one of the largest volunteer resource centers of its kind in the world.
Offering more than 400 volunteer opportunities to the community each month at HON.org, Hands On Nashville challenges everyone to find a way to give back and to … Be the Change. Volunteer. For more information, visit www.HON.org
Volunteer Clarksville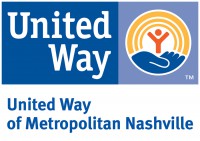 Volunteer Clarksville, a program of United Way of the Greater Clarksville Region, mobilizes the caring power of the community, connecting those who want to make a difference with those who need a helping hand. When you reach out a hand to one, you influence the condition of all. Becoming involved is easy by visiting the program's website: www.volunteerclarksville.volunteerhub.com. Volunteers can view available projects and register to participate in those that match their interests. For more information, please visit the website or call (931) 647-4291.
United Way is an impact organization that works to advance the common good, create change and provide opportunities for a better life for all. GIVE. ADVOCATE. VOLUNTEER. LIVE UNITED. United Way of the Greater Clarksville Region serves these efforts in Montgomery, Stewart and Houston Counties.
Sunset Rotary
Rotary was founded in Chicago in 1905 as the world's first volunteer service organization, Rotary quickly expanded around the globe. Today, club members meet weekly to plan service projects, discuss community and international issues, and enjoy fellowship. Clubs are nonpolitical and open to every race, culture, and creed. The Rotary Club of Clarksville Sunset was chartered in 2013 and meets at 6:00 PM on Tuesday's at the Looking Glass Restaurant, 329 Warfield Blvd.
For information on finding ways to work with Rotary in your community, contact Lori Austin, or visit: www.SunsetRotaryTN.org. For more information about Rotary, visit www.rotary.org.