Topic: 9/11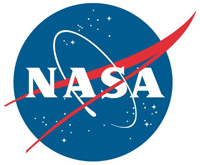 Pasadena, CA – More than halfway to the Red Planet, NASA's Perseverance Mars rover isn't just shuttling sophisticated science instruments and tubes to be filled with Earth-bound rock samples. It's carrying symbols, mottos, and objects that range from practical to playful – everything from meteorite fragments to chips carrying the names of 10.9 million people.
The "extras" are part of a tradition that harks back to the early space age and is now called "festooning" in NASA lingo.
«Read the rest of this article»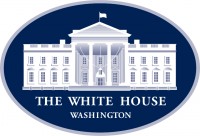 Bagram, Afghanistan – PRESIDENT TRUMP: Well, thank you very much. (Applause.) That was great. And we just had a nice Thanksgiving dinner. I thought I was going to be having it someplace else, and Senator Barrasso is a great friend of mine, and he said, "That'll be great if we did it." I said, "You come with me, John." And he came with me. John, thank you very much. Great friend of ours. He's a great senator and a great man. (Applause.)
And I want to thank General Milley. Special warrior. He's a special warrior. And I want to congratulate you also because I just saw some numbers that are incredible. ISIS — you're wiping them out left and right. There's almost nothing left in this area. (Applause.) You're not going to be lonely. And al-Qaeda, the same thing. And tremendous progress.
«Read the rest of this article»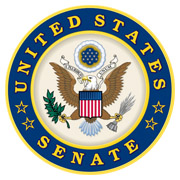 Washington, D.C. – The attacks on September 11th, 2001, reminded Americans that our country is not immune to the threat of terror. But, in the days that followed, the American people proved that a united nation is stronger than a divided one.
On the 18th anniversary of 9/11, my Senate colleagues and I spoke on the Senate floor to honor the memory of the victims and heroes of that tragic day. May we never forget their lives nor the renewed spirit of patriotism and unity that helped rebuild this great country to become stronger than ever.
«Read the rest of this article»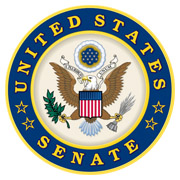 Washington, D.C. – Today, Wednesday, September 11th, 2019, U.S. Senator Marsha Blackburn (R-Tennessee) remembered the thousands of Americans who lost their lives on September 11th, 2001.
Blackburn called on Americans to remember the surge of national unity in the days that followed.
To view and download the Blackburn's full remarks, click HERE.
«Read the rest of this article»

Clarksville, TN – Clarksville's Welcome Home Celebration will take place September 18th-22nd, 2019. The event, now in it's fifth year, has added two new exhibits to honor veterans and first responders. The community is invited to participate in dozens of events and activities and show their appreciation.
«Read the rest of this article»
Clarksville Police Department

Clarksville, TN – Around 6:37pm Thursday, December 6th, 2018 emergency responders were called to Cardinal Lane after a woman and baby fell through a storm grate according to Clarksville Police.
A woman was walking through a parking lot carrying her baby, walked across a storm grate and, for an unknown reason, it gave way. The woman and baby fell approximately 20 feet into the storm drain and came to rest at the bottom. The basin of the drain was dry.
«Read the rest of this article»

Clarksville, TN – On Thursday, January 19th, 2018, Clarksville Police Chief Al Ansley recognized three officers for their actions during emergency situations, presenting each with a Lifesaving Award. The Lifesaving award is given to officers whose direct actions saves or extends the life of another person.
The officers receiving the awards were Sgt Johnny Ferguson, Officer Michael Blackwell, and Officer Brandan Hendricks. The awards were present for the following actions.
«Read the rest of this article»

Clarksville, TN – This September, Austin Peay State University will commemorate the anniversary of the 9/11 terrorist attacks with a special community art project, Honoring 9/11 through Art and Art Therapy.
The program, conceived by Ken Shipley, APSU professor of art, and Melody Shipley, ceramic artist, is designed to support and engage individuals reflecting on the sacrifices of those who died on September 11th, 2001, and to honor those who rose in service and continue to serve as a result of that tragedy.
«Read the rest of this article»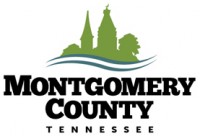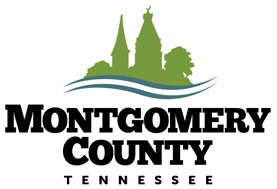 Montgomery County, TN – Montgomery County Government has recently accepted the Pillars of Hope exhibit from the Volunteer Clarksville organization.
As many may remember, the Pillars of Hope were created during the 9/11 Serve to Remember Days of Service in 2012, in partnership with the Austin Peay State University Department of Art Professors Ken Shipley and Cynthia Marsh.
«Read the rest of this article»
Clarksville, TN – The Pillars of Hope is a commemorative piece of public art to honor and remember those who serve. The project began in 2012, a collaborative project of Volunteer Clarksville and Hand on Nashville with support from the Corporation for National and Community Service, and part of the September 11th National Day of Service and Remembrance initiative.
The effort was first established to inspire the tradition of engaging in charitable service on 9/11 as an annual and forward-looking tribute to the 9/11 victims, survivors, and those who rose up in service in response to the attacks.
"The Pillars of Hope" memorial art project is meant to help people of all ages express their reactions to the September 11th event and to celebrate the spirit of service and unity. «Read the rest of this article»