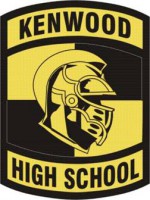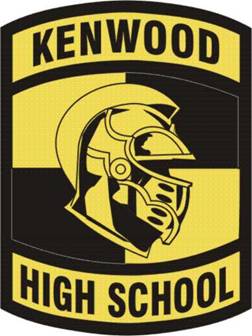 Clarksville, TN – The sun shined brightly down on District 10-AAA softball action at Kenwood High School, welcoming the Henry County Lady Patriots to town Monday, March 31st. But the weather was the only thing that welcomed the Lady Patriots as the Lady Knights successfully defended their home field with a 3-2 victory.
The Lady Knights scored three runs in the bottom of the third inning to take a 3-1 lead and were able to hold the Lady Patriots to only one more run in the game.
Senior Lady Knight Imani Largin picked up the save. She came in at the top of the seventh inning and struck out three Lady Patriots to close the game.
Lady Patriot starting pitcher Julie Medlock picked up the loss. She pitched all six innings for the Lady Patriots, allowing 3 runs on 5 hits with 3 strike outs.
An error scored the first run for the Lady Knights in the bottom of the third. Wild pitches struck two Lady Knight batters back-to-back. The third batter, Lady Knights starting pitcher Precious Poindexter, attempted a bunt, but popped it up instead.
The short pop up hit Medlock's glove, but she did not make the catch. In addition, she made a low throw to first which the first baseman missed, allowing Poindexter to make it to first and a run to come in.
Two batters later, Taylor Tussey hit a line drive between the Lady Patriots third baseman and shortstop to bring in the second run. Morgan Corland drove in the third run with a line drive double to left field.
Corland batted 3-for-3 with 2 singles and an RBI double in the game.
Poindexter allowed just one more run in the top of the sixth before leaving the mound. Medlock got the Lady Patriots going when she led off the inning with a single. Celie Hudson followed up with another single.
Poindexter walked Hannah Gwaltney to load the bases. Then, the next batter hit a pop fly to right field that was dropped by the Lady Knights outfielder, scoring the run. Poindexter was tagged with just the two runs on five hits, with 8 strike outs and four walks in her six innings on the mound.
No Lady Patriot got more than one hit in the game.
Next, the Lady Knights will travel across town for a District 10-AAA match up against the Northeast Lady Eagles Tuesday, April 1st.
Box Score
| | | | | | | | | | | |
| --- | --- | --- | --- | --- | --- | --- | --- | --- | --- | --- |
| | 1 | 2 | 3 | 4 | 5 | 6 | 7 | R | H | E |
| Henry County Lady Patriots | 0 | 1 | 0 | 0 | 0 | 1 | 0 | 2 | 5 | 1 |
| Kenwood Lady Knights | 0 | 0 | 0 | 0 | 0 | 0 | 0 | 3 | 5 | 1 |