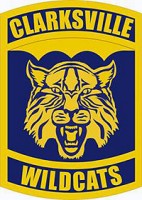 Clarksville, TN – Clarksville High School's baseball team scored seven first-inning runs against Henry County High School, May 6th, and never looked back, as the Wildcats defeated the Patriots 13-1.
With the win, Clarksville High (27-5) will now host Rossview High (22-11-1) at 6:30pm on May 7th for the District 10-AAA championship.
After seeing Henry County (18-12) get a run in the top of the first inning against  starting pitcher Nolen Milton, the Wildcats never allowed Patriots starter Jake Croasman to record an out in his half of the inning before being taken out after giving up four runs.
But the dye had been cast by then, as CHS scored three more runs in the inning to go up 7-0 and followed with a five-run second inning to go up 12-1.
The Wildcats pounded out 12 hits in four innings against three Henry County pitchers, led by Ryan Streeter and Luke Chilcutt – who had 2-for-2 efforts at the plate.
Streeter would also score three runs, while Chilcutt scored twice and drove in three.
Clarksville High also got two RBIs each from Brady Cook, Gabe Bowling and Justin Miller.
Teal Young (3-2) got the win, pitching the final three innings, giving up only one hit and striking out two.
By reaching the District 10-AAA finals, both Clarksville High and Rossview will advance to the Region 5-AAA tournament's May 12th first round.