Austin Peay Sports Information

Eugene, Ore – Sophomore Breigh Jones got out to an early lead but couldn't make it stand up in Heat Three of the semifinals in the 400m dash at the NCAA Outdoor Track and Field Championships, Wednesday, at Hayward Stadium.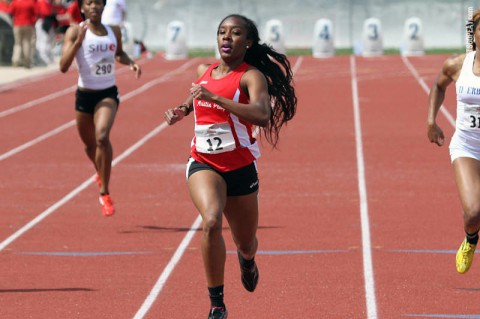 Jones got off to a fast start but faded late, finishing seventh in her heat and 20th overall with a 53.77 run. Jones ran in the same heat as Texas' Courtney Okolo, the current NCAA record-holder, as well as Okolo's teammate Kendall Baisden and Oregon's Phyllis Francis, both of whom qualified for Friday's final.
"When you've got the national record-holder in the heat, it's a tough field," said head coach Doug Molnar. "She went out a little too hard early and ran out of gas. But she got more big-meet experience under her belt and has two more opportunities to get back here and move up the rankings."
Coming out of Lane Three, Jones got a great jump and led for quite a bit of the race. Unfortunately, she didn't have the final kick for the last 100 or so meters and fell back in the pack.
Bowing out in the semifinals signals the end to an impressive sophomore campaign for the Memphis native. Jones won her first gold medal at the OVC Outdoor Championships and became the first Austin Peay athlete to advance to the NCAA Championships since 2001.
After two seasons, she is Austin Peay's record holder in both the indoor and outdoor 400m dashes and owns six medals (one gold, four silver, one bronze) in OVC Championship action.
"It's huge to get to the national championship in the second year," Molnar said. "She was in the race. She went for it and that's what you want.
"I know she's disappointed, but she had such a great year. She represented herself, Austin Peay and the OVC so well."