Clarksville, TN – The City of Clarksville's Parks and Recreation Department introduced Liberty Live!, a new, outdoor concert series in June.
The series will continue its season with a performance by Tina Brown on Saturday, July 19th, at the Liberty Park Amphitheater, 1188 Cumberland Drive, Clarksville. Concerts begin at 6:00pm and continue until 9:00pm.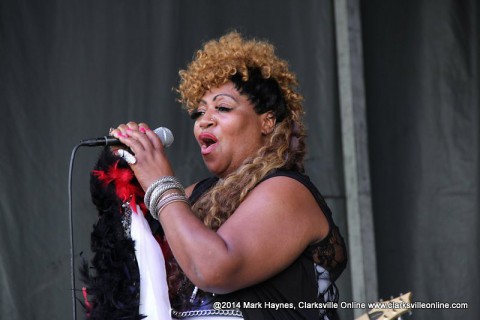 One additional show is scheduled for the season: Chris Robertson on August 16th.
Admission is free and a beer and food vendor will be on-site. Like us on Facebook for updated information and event photos.
Special thanks to our sponsors: Clarksville Family Magazine, and the Leaf Chronicle.
For more information, call Clarksville Parks and Recreation at 931.645.7476 or visit www.cityofclarksville.com/libertylive
About the Clarksville Parks and Recreation Department
The mission of the Clarksville Parks and Recreation Department is to provide a variety of positive recreational experiences to enhance life values for individuals, families, and our diverse culture.
To learn more, visit www.cityofclarksville.com , like us on Facebook, or call 931.645.7476.