September is Life Insurance Awareness Month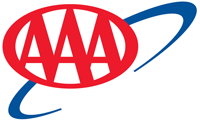 Tampa, FL – September is life insurance awareness month, but not everyone understands the importance of having this vital coverage. According to a recent AAA Consumer Pulse™ survey, one-third of residents (36%) don't have a life insurance policy.
Of the 36 percent of those who do not have life insurance, one-quarter (27%) do not see the need for a policy. Click here to view the entire survey by state.
"Life insurance should be an essential part of financial and insurance planning," said Angie LaPlant, director, AAA Public Affairs, The Auto Club Group. "Many people either don't have a policy or not enough coverage and all it would take is one accident or terminal illness to leave your family in financial peril."
Life insurance provides financial protection for your loved ones if you pass away. A tobacco free, 35 year old woman can get $100,000 of coverage for as little as $9 a month.
There are three different Life Insurance types:
Term Life: often purchased to help cover financial responsibilities during a specified period of time.
Whole Life: the perfect solution if you're looking for permanent life-long coverage with fixed premiums.
Universal Life: Universal Life insurance allows you to take advantage of lifetime coverage with flexible premiums and competitive rates.
The top three reasons residents obtained life insurance are to cover final expenses (65%), provide income for family (45%), and pay off debts (27%). The top reasons people don't have a life insurance policy: they don't see the need for one (27%), it's too expensive (26%), and they have no one to provide for (24%).
Statistical Statement
The AAA Consumer Pulse™ Survey was conducted online among residents living in the Southern Region of The Auto Club Group (Florida, Georgia, and Tennessee) from August 22nd – 21st, 2014. A total of 1,200 residents completed the survey. The survey has a maximum margin of error of ± 2.8 percentage points. Overall survey responses are weighted by gender and age within state to ensure reliable and accurate representation of the adult population (18+) in Florida, Georgia, and Tennessee.
About The Auto Club Group
The Auto Club Group (ACG) is the second largest AAA club in North America.  ACG and its affiliates provide membership, travel, insurance and financial services offerings to approximately 9 million members across 11 states and two U.S. territories including Florida, Georgia, Iowa, Michigan, Nebraska, North Dakota, Tennessee, Wisconsin, Puerto Rico and the U.S. Virgin Islands; most of Illinois and Minnesota; and a portion of Indiana.
ACG belongs to the national AAA federation with nearly 55 million members in the United States and Canada and whose mission includes protecting and advancing freedom of mobility and improving traffic safety.