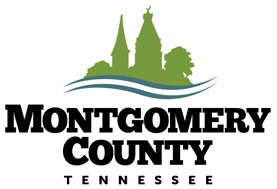 Montgomery County, TN – The Tennessee Department of Transportation (TDOT) recently selected a proposal from the Montgomery County Port Authority, an Authority created by Montgomery County Government, for funding under the federal Congestion Mitigation and Air Quality Improvement (CMAQ) program.
The Cumberland River Regional Waterway Facility will expand a single-purpose terminal into a multimodal general purpose port with connections to rail and highway systems on the Cumberland River in Montgomery County.
This project will be located on Nyrstar Zinc plant property and is a great example of a Public – Private partnership achieved with no local public dollars expended. The $8 million Cumberland River Regional Waterway Facility will be funded through a $6 million CMAQ grant with an additional estimated $2 million investment from R.J. Corman Railroad Group.
This partnership between TDOT, Nystar, R.J. Corman, and Montgomery County is going to greatly enhance the ability to provide products to industrial clients throughout the Cumberland River region.
Montgomery County Mayor Jim Durrett adds, "The need for a multimodal port has been talked about in Montgomery County since the early 70's, and the ability to accomplish this project with zero local dollars is outstanding. This will be a tremendous engine to continue enhance the potential for economic growth in Montgomery County."