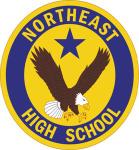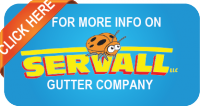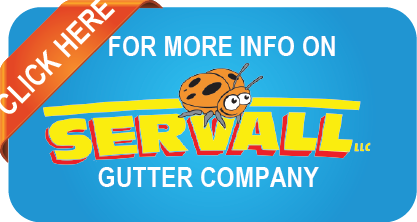 Clarksville, TN – Anterian Cheatham scored the final five points of the game for Northeast High School, Tuesday, December 2nd at the William Workman Gymnasium, as the Eagles held off Clarksville High, 44-41, in the District 10-AAA opener for both teams.
Clarksville High (3-4, 0-1 District 10-AAA), who had trailed Northeast by as many as 13 points early in the second half, had rallied to take a 41-39 lead on a basket by Camron Stiff with 2:49 left in the game.
But Cheatham would tie the game 18 seconds later for the Eagles (4-2, 1-0 District 10-AAA) on two free throws.
The Wildcats would miss a shot on their next possession, with Northeast grabbing the rebound and pushing the ball down the floor, with Cheatham driving to the basket for the layup to retake the lead for the Eagles, 43-41 with 2:14 left.
Clarksville High would turn the ball over on its next possession, with Cheatham getting fouled and subsequently making one of the two free throw attempts to give Northeast a three-point advantage, 44-41 with 2:07 left.
That turned out to be enough for the Eagles, with Clarksville High missing their final six shots over the final two minutes – including five from behind the three-point arc.
The Wildcats forced the frantic finish by rallying in the third and fourth quarters after being down 13 points, 31-18, following a basket by Northeast's Jaylon Tharpe with 6:33 left in the third quarter.
Following the Tharpe bucket, the Wildcats would close out the third quarter by outscoring the Eagles 16-4 to trail by just one point, 35-34, as Teal Young closed the quarter with a three at the buzzer.
D'Andre Cross would open the final quarter with a bucket for Northeast, but Young would follow by knocking down his second three to tie the game for the first time. 37-37 with 6:27 left.
After a turnover by Northeast, Clarksville High would take its first lead of the game, 39-37 with 4:56 left, on a bucket by Stiff.
Jontae' Brown would tie the game with a basket at the 3:12 mark, with Stiff following with a bucket to give CHS its final lead and setting up Cheatham's late-game heroics for Northeast.
In the first half, Northeast roared out to a 15-6 lead over the game's first 6:08 behind 3s from Tharpe, Cross and Nick Green.
The Eagles would continue to build out its lead in the open half, with Clarksville High never getting any closer than eight points of the Eagles in the second quarter, 21-13, before Northeast took an 11-point advantage into intermission, 29-18.
Both teams will return to District 10-AAA action on December 5th, as Northeast travels to Northwest High School and Clarksville High journeys over to Rossview High School. Both games tipoff at 7:30pm.
Photo Gallery
Box Score
Northeast 44, Clarksville High 41

| | | | | | |
| --- | --- | --- | --- | --- | --- |
| | 1 | 2 | 3 | 4 | Final |
| Northeast Eagles | 15 | 14 | 6 | 9 | 44 |
| Clarksville High Wildcats | 8 | 10 | 16 | 7 | 41 |

Northeast: Anterian Cheatham 5, Jaylon Tharpe 9, D'Andre Cross 12, Jontae' Brown 11, Nick Green 3, Quinton Cross 2, Demari Taylor 2. Team totals 16 7-11 44.
Clarksville High: JJ Jones 12, Tyriek Cheatham 2, Teal Young 9, Avery Bates 1, Tariq Silver 4, Brevon Johnson 4, Cameron Stiff 9. Team totals 15 9-16 41.
3-point field goals: Northeast 5 (D. Cross 2, Brown 1, Green 1, Tharpe 1), Clarksville High 2 (Young 2).
Records: Northeast 4-2, 1-0 District 10-AAA, Clarksville High 3-4, 0-1 District 10-AAA.