Written by Joe Pitts
Tennessee State Representative – District 67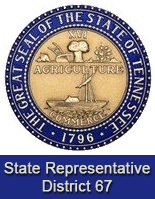 Nashville, TN – This is the time of year when every organization seems to put out their "help needed" sign in our community. And each of these groups is worthy of our support.
I am adding another need to the list for our community. We have 20 senior citizens who are residents of the Lincoln Homes neighborhood and are in need of blankets in advance of the colder weather ahead
I am hoping, during your shopping time over the next few days, you will purchase one, two or half a dozen and make these available to a group of our senior "saints."
If you can find it in your budget to make a gift of a blanket for these folks, please let me know and I'll arrange to pick it up.
You can call me at home – 931.551.8215 – or send an email to . Or you may drop off the blanket at the Lincoln Homes Residents Council office located at 61A Vanleer Street (right off 8th Street), between 9:00am and 6:00pm.
We need at least 20 blankets by December 18th, 2014. Thank you for your continued kindness to those in our community with great needs.