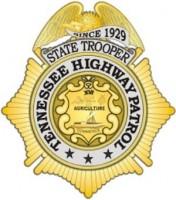 Nashville, TN – The Tennessee Highway Patrol is now accepting applications for the 2015 Citizens' Trooper Academy in the spring. Classes will be held in both Nashville and Knoxville during the spring sessions.
The Nashville session is scheduled to begin Tuesday, March 10th, while the Knoxville class will start on Thursday, March 12th. Both sessions will run from 6:00pm to 9:00pm local time weekly.
The academy, which consists of approximately 30 hours of training, is designed to develop a better understanding and awareness of the Tennessee Highway Patrol as well as its parent agency, the Department of Safety and Homeland Security, in the community through a hands-on approach.
Topics covered include investigations, special operations, homeland security and many other areas of the patrol.
Participants must be at least 21 years old, available to attend weekly three-hour sessions with no more than one absence, sign required waivers and agreements, and have no criminal history.
Applications are available on the departmental website at www.tn.gov/safety or you may request an application by emailing . Please be sure to indicate on your application whether you wish to attend the Nashville or Knoxville sessions.
Deadline for registration is February 11th, 2015.  Applications must be returned by that date for processing.
For more information, call Sergeant Stan Hollandsworth at 615.251.6321 or Shannon Hall at 615.251.5170.
The Tennessee Department of Safety and Homeland Security's (www.TN.Gov/safety) mission is to serve, secure, and protect the people of Tennessee.