Clarksville, TN – Due to the impending freezing rain and/or snow forecast for Friday afternoon/evening and the remaining hazardous road conditions, the Roxy Regional Theatre has decided to cancel this Friday's 8:00pm performance of Honky Tonk Angels (in addition to our previous cancellation of tonight's 7:00pm performance).
We apologize for any inconvenience caused by this change in plans, but the safety of our patrons and performers is our top priority.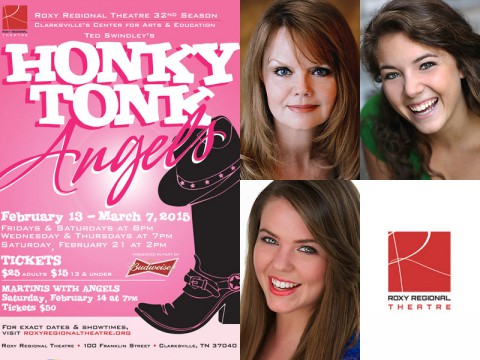 Additional Information
Ticket holders can check their email for information about ticket exchanges, or email us at roxytheatre@bellsouth.net.
Please stay tuned to our website (www.roxyregionaltheatre.org) and Facebook page (www.facebook.com/roxyregionaltheatre) for any additional cancellations.
Thank you for your patience and understanding, and we hope you all stay safe during this winter weather situation.