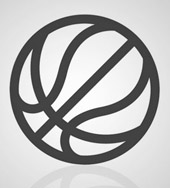 Clarksville, TN – After a week of weather delays, and the Region 5-AAA Basketball Tournament looming, the District 10-AAA Basketball Tournament championship and consolation games have been cancelled.
With the cancellation, Rossview High School girls basketball team will be declared the tournament champions, followed by Henry County High School, Clarksville High School and West Creek High finishing second through fourth place.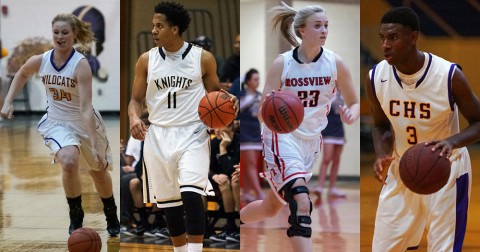 On the boys side, Kenwood High School is the declared champion, with Clarksville High School, Northwest High School and Northeast High School taking the second through fourth spots.
All eight teams advance to the Region 5-AAA Tournament, starting with the girls quarterfinals on Monday, February 23rd, followed the boys quarterfinals on February 24th. Both days of the quarterfinals will be played at the higher seeds, with 7:00pm tipoffs.
Quarterfinal matchups will be as follows:
Girls (Monday, 7:00pm)
Rossview (21-7) hosts Station Camp (17-14)
Henry County (21-10) hosts Hendersonville (13-11)
Clarksville High (19-10) travels to Wilson Central (24-7)
West Creek (12-13) travels to Mt. Juliet (28-2)
Boys (Tuesday, 7:00pm)
Kenwood (18-9) hosts Mt. Juliet (14-15)
Clarksville High (14-11) hosts Gallatin (19-11)
Northwest (17-11) travels to Lebanon (20-9)
Northeast (13-13) travels to Station Camp (27-4)
Quarterfinal winners advance to the region semifinals on Wednesday, February 25th, at Mt. Juliet High School – with game times scheduled for 4:00pm, 5:30pm, 7:00pm and 8:30pm.
The girls and boys Region 5-AAA championship games will be on Thursday, February 26th, at Mt. Juliet, at 6:00p.m. and 7:30pm.