Nashville, TN – Using a pedometer to count steps is an easy and accessible way to accurately measure physical activity and may be a better predictor of weight loss than self-reported physical activity, according to new research presented at the American Heart Association EPI/Lifestyle 2015 meeting.
Researchers compared the associations between self-reported physical activity, pedometer step count measurements and weight loss to determine if pedometers might offer a better way to measure some aspects of physical activity.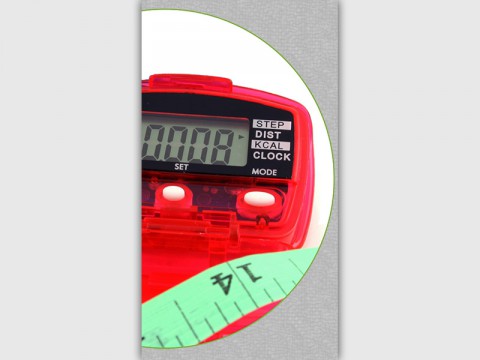 They analyzed information from a study where participants first reported physical activity, which provided an average metabolic equivalent (MET) hours per week from occupation and leisure activities during the previous six months.
Then, participants were given pedometers, from which average daily step counts were calculated.
They found:
Participants lost an average 6.7 percent of their body weight during the six-month period of tracking their steps over the course of the study.
The percent change in MET hours per week from the beginning of the study from when it was reassessed at 6-months was not associated with weight change, whereas, the average daily step count during that timeframe was associated with weight change.
A higher average daily step count was associated with greater average weight loss. Participants who averaged 7,500 or more steps a day lost, on average, 4.3 percent more of their body weight to compared those participants who averaged less than 5,000 steps per day.
Given their relatively low cost and reliability, pedometers should be considered as a standard part of weight management, researchers said.
Funding for this study was provided by the National Institutes of Health.
Christopher C. Imes, Ph.D., assistant professor, University of Pittsburgh, Pittsburgh, Penn.
Additional Resources: