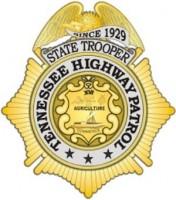 Nashville, TN – The Tennessee Highway Patrol (THP) is now accepting applications for its youth and junior trooper academies in Nashville this summer.  As part of the THP's community service initiatives, this is the second year the agency has hosted free trooper academies for youth.
There are two separate camps that will be held at the THP Training Center this summer. The agency's junior trooper school, a day camp for children grades 6-8, will take place June 22nd-26th. The youth academy is an overnight camp for students in grades 9-12 that begins on July 6th and concludes on July 10th. The camps are open to boys and girls. 
"This is a program designed for kids who may have an interest in pursuing a career in law enforcement. We teach them about every aspect of being a Tennessee state trooper. It's challenging, but we also have some fun along the way," Colonel Tracy Trott said.
Youth and junior cadets will be taught trooper values, specifically, respect, discipline and integrity, and will enjoy recreational activities that include team building exercises, physical fitness and training.
All cadets will be involved in a community service project for Second Harvest Food Bank and will collect infant items for several rural hospitals in Tennessee.
Applications are available on the department website at www.tn.gov/safety and should be submitted via e-mail to email.safety@tn.gov. All applications must be received by May 1st, 2015 for consideration.
Acceptance letters will be mailed on May 15th, 2015.
Please contact the department through e-mail at email.safety@tn.gov for any questions.
The Tennessee Department of Safety and Homeland Security's (www.TN.Gov/safety) mission is to serve, secure, and protect the people of Tennessee.