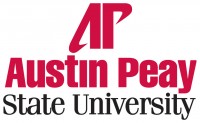 Clarksville, TN – Fictional literature has long shined a light on the times in which we live. In North America, genres like dystopia and science fiction have served as mirrors for the ills plaguing modern day society.
In Spanish literature, the genres of hardboiled, or "novela negra," and Gothic literature have played a similarly important role – each symbolically exploring, among other things, the criminal and societal dangers in rapidly growing major South American cities such as Mexico City, Bogota and Buenos Aires.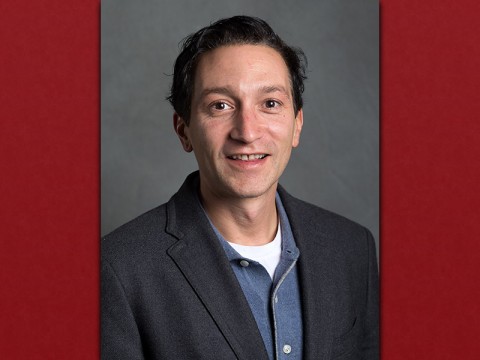 Austin Peay State University associate professor of Latin American Literary and Cultural Studies, Dr. Osvaldo Di Paolo recently published his research on the genres, in a Spanish-language book titled "Negrótico."
Alongside fellow scholar Nadina Olmedo, Di Paolo's study focuses on the fused genre and how it has grown in popularity and relevance as an effective method of social criticism.
The fusion of the two genres has created its own genre classification known as "novela negrótica," a seemingly disparate merging of hardboiled's focus on detectives and criminals with Gothic's elements of fictional monsters, ghosts and medieval castles.
"This book started because I attended (a dissertation) being given by Nadina about gothic literature, while I was there to give my own dissertation on hardboiled (fiction)," Di Paolo said. "I ended up telling her that we should (publish research) together, because hardboiled really gets its roots from Gothic."
While the tropes of each genre seem different, Di Paolo and Nadina point out the many shared themes of suspense, notions of good and evil, murderers, terror, marginality and revenge. Within those themes, authors are able to offer their own criticisms of the real life problems facing society.
"The whole book studies the genres in a formal way, from a literary aspect, but then it goes into the content and reasons why these texts proliferate," Di Paolo said. "We look at how the traditional characteristics of (classic monsters such as vampires) have changed over the years to reflect the anguish and discontent of people in modern-day society.
"In some way, all of these works show how human beings are worse than beings like vampires, zombies or monsters," Di Paolo added. "I don't do this research because I'm fascinated with the (horror) genre, but I like studying these creatures because they are a way to study contemporary events, patterns and situations happening in society."
Di Paolo has now published three books, including a study on Hispanic sci-fi and detective novels, titled "Post-human Apocalyptic Moaning and Explosions: Hispanic Detective Fiction and Science Fiction of the 21st Century," as well as a book on crime in Argentina, titled "Cadáveres en el armario."
The experience of putting together his most recent work, Di Paolo said, has been the most rewarding of his literary career.
"(Nadina) and I started writing together, and it was actually the best experience I have ever had as far as writing, because when you do research it can be a little lonesome," Di Paolo said. "With this book, we could discuss things and really get excited about the work we were doing together."
The book, which is written in Spanish, is available in bookstores across Argentina and Spain.