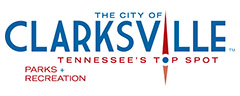 Clarksville, TN – Rally on the Cumberland is back for its third year and registration is underway!
The Clarksville Parks and Recreation Department will host the Canoe and Kayak Race on July 11th at Liberty Park, however participants must register by July 1st to participate.
The race will be held in heats beginning at 8:00am at the Montgomery County Conservation Club, located at 1182 Seven Mile Ferry Road, and finishing at Freedom Point in Liberty Park.
Racers must arrive by 6:45am the day of the race to check in and will be transported from Liberty Park to the Conservation Club to begin the race. Participants must provide their own canoe.
Boats may be rented from Blueway Adventures, LLC (931.320.8466) or Run-A-Muck Outfitters (931.551.6606) prior to completing registration for the race.
Cost per person to enter the race is $10.00 for ages 13-17 and $20.00 for those 18 and older.
Once again, the deadline to enter is July 1st so register now! Registration can be completed online at recpro.cityofclarksville.com by clicking the "City Events & Competitions" tab, and then selecting the appropriate category from under the "Blueway Events & Activities" category.
Categories of competition will be as follows:
Youth ages 13-17 (Canoe/Kayak)
Beginner: 1 person (Canoe/Kayak)
Beginner: 2 people (Canoe/Kayak)
Intermediate: 1 person (Canoe/Kayak)
Intermediate: 2 people (Canoe/Kayak)
Advanced: 1 person (Canoe/Kayak)
Advanced: 2 people (Canoe/Kayak)
For more information on Rally on the Cumberland, please contact the Clarksville Parks and Recreation at 931.645.7476.