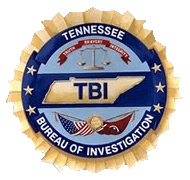 Nashville, TN – Today, the Tennessee Bureau of Investigation released its annual study into the volume and type of crime on school campuses in Tennessee.
The study, "School Crime 2012-2014," utilizes data collected by TBI in 2012, 2013, and 2014 through the Tennessee Incident Based Reporting System (TIBRS).
Among the report's findings:
From 2012 to 2014, a total of 30,232 offenses, which included 21,813 victims, were reported by Tennessee law enforcement agencies.
Overall, the number of offenses occurring in school decreased 14.4% during the study's time frame.
Simple Assault was the most frequently reported offense, accounting for 35.4% of reported incidents.
Females accounted for 52.9% of total victims.
The largest percentage of reported offenses in schools occurred between 8:00am and 11:59am.
"This study will hopefully assist law enforcement, school administrators, and government officials in planning their efforts in the fight against crime and continue to create an awareness that crime exists as a threat in our communities," said TBI Director Mark Gwyn.
The full report is available for review online: www.tbi.tn.gov/tn_crime_stats/stats_analys.shtml