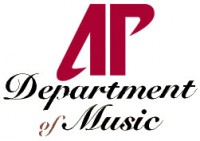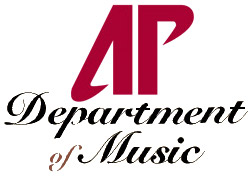 Clarksville, TN – In partnership with the French Académie de Musique, Austin Peay State University assistant professor of music Dr. Korre Foster will conduct a trio of choral performances in July in Paris.
Under a French-American exchange supported through a grant from the Florence Gould Foundation, Foster will be working with the Académie's Chamber Choir, a collection of university, college and conservatory students gathered from throughout France.
From July 9th-11th, Foster will be conducting three shows in Paris, including performances at the Church of Sainte-Elisabeth (July 9th), Saint-Lambert de Vaugirard (July 10th) and Hôpital Jean-Jaurès (July 11th).
The theme of the performances will be "American choral music" — or more specifically, a collection of United States' spiritual choral music.
"I was approached by (Académie conductor) Jean-Philippe Sarcos last summer and he brought up the idea of this series," Foster said. "I was asked if I could put together a sort of chronological approach to sacred American choral music, so I've been working to put together a program that covers a number of styles."
The performances will include works from composers William Billings (Early American), Paul Christiansen (Lutheran Tradition) and Stacey Gibbs (Spiritual), as well as "The Conversion of Saul," a work from composer Z. Randall Stroope and "Alleluia," as arranged by Ralph Manuel.
Also included will be works from APSU professor Jeffrey Wood, as well as Morten Lauridsen, a longtime professor of composition at the University of Southern California.
Much like the ethnic diversity in the United States itself, Foster's choral selections were designed to portray the diversity of American spiritual music to an audience that may otherwise be unfamiliar.
"I really wanted to put together a well-rounded program, while still working under the very specific scope of 'sacred American choral music,'" Foster said. "It would be easy when you're doing spiritual music to put together a collection of slower songs, but I wanted to make sure that we also included powerful music and music from Judaic and other faiths that make up 'American spiritual' music."
Prior to arriving at APSU, Foster lived in Paris, where he conducted the choirs of Le Palais Royal and L'Académie de Musique alongside Sarcos. While in Paris, he also sang with VOICES Chœur International and studied voice with Glenn Chambers, professor of voice at the Conservatoire National Supérieur de Musique et Dance de Paris.
For more information on the APSU Department of Music, visit www.apsu.edu/music . To find out more on the Académie de Musique, visit www.academie-de-musique.com