Austin Peay Sports Information

Clarksville, TN – Austin Peay State University's baseball team continued bolstering its bullpen depth, adding right-handed pitcher Cody O'Brien of Mesa, Arizona to its 2016 roster.
O'Brien, a 6-1, 205 pound right-hander, appeared in 20 games at Scottsdale Community College last season. He compiled a 2-2 record and struck out 17 batters over 19.1 innings for the Fighting Artichokes, who reached the NJCAA Division II Baseball World Series.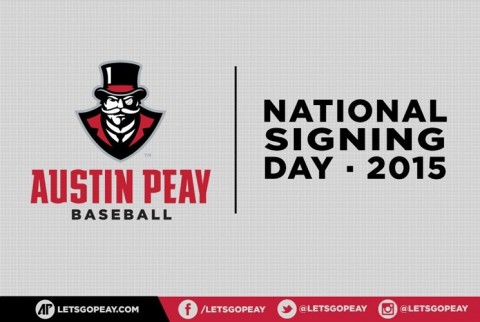 O'Brien did not allow a run in three appearances during Scottsdale's postseason run. He tossed two scoreless innings in a playoff win at Phoenix College to help propel SCC to the World Series.
Then he added three scoreless innings at the World Series — tossing two scoreless innings against No. 1 ranked Louisiana State-Eunice in a first-round game then returning to add a scoreless inning against Connecticut-Avery Point.
That postseason performance capped a career that saw O'Brien post a 1-0 record in nine appearances as a freshman. He prepped at Red Mountain High School where he was both a catcher and pitcher.
"Cody pitched and enjoyed success in a very tough junior college league the past two seasons," said Governors head coach Gary McClure. "Last season he played a major role on his team as they won their region and qualified for the Junior College World Series. He is a tough competitor who has made his mark pitching in big situations at the back end of the bullpen when the game is on the line. He's the guy that wants the ball in big situations and has proven he knows what to do with it."
O'Brien is the seventh addition to the Austin Peay's 2016 baseball roster. He joins infielder Parker Phillips, of Collierville, Tennessee; left-handed pitcher Austin Higginbotham, of Gainesville, Georgia; left-handed pitcher Brett Newberg, of Moline, Illinois; catcher Alex Sala, of Germantown, Tennessee; middle infielder Max Remy of Reedsville, Pennsylvania and middle infielder TJ Conroy of San Jose, California.