Nashville, TN – This season, Minor League Baseball (MiLB) named DeVry University as the "Official Education and Career Development Partner of Minor League Baseball." This summer, MiLB and DeVry University are recognizing outstanding undergraduate and graduate students from the university who demonstrate citizenship, personal and academic leadership, and dedication to their fields of study as the "Student of the Month."
Amanda Obson from the DeVry University campus in Nashville, Tennessee, is one of 25 students nationwide to receive this honor. Obson will be honored Friday, August 7th, at the game against the Memphis Redbirds.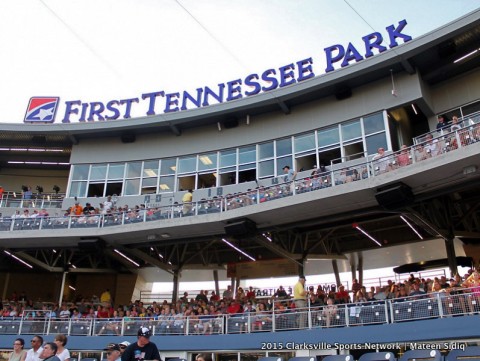 Obson is pursuing a Bachelor of Science in justice administration in the university's College of Liberal Arts & Sciences.
Obson served as a Sergeant in the U.S. Army, and was on active duty in South Korea and Iraq. Her passion for her fellow comrades is demonstrated through her service with the Yellow Ribbon Program, where she helps military families transition back to civilian life.
On campus, she currently holds a 4.0 GPA and was recently accepted into DeVry's Honors Program. Obson also volunteers as a tutor and mentor to new students. One of her professors stated, "Amanda is the epitome of what a student should be.
She is a hard worker, and is seen by her peers as a leader in the classroom and throughout the campus. I wish I had more like Amanda in my classroom."
"We are honored to help DeVry University celebrate some of its best and brightest students," said Garry Arthur, General Manager of the Nashville Sounds. "As a community partner, we welcome the opportunity to provide Amanda with a special ballpark experience and recognize her for her accomplishments."
For more information about DeVry University, visit www.devry.edu
About the Nashville Sounds
The Nashville Sounds Baseball Club is the proud Triple-A affiliate of the Oakland Athletics and a member of the 16-team Pacific Coast League. Founded in 1978, the Sounds are excited to host their inaugural season at the brand-new, state-of-the-art First Tennessee Park in North Nashville in 2015.
The team hosts 72 games each year and offers some of the best family-friendly entertainment value in Middle Tennessee. Over the years, Nashville baseball fans have been able to see up-and-coming stars such as Don Mattingly, Willie McGee, Steve Balboni, Magglio Ordonez, Aramis Ramirez, Prince Fielder, Ryan Braun, and Nelson Cruz, to name a few, learn their craft at First Tennessee Park before making it to the big leagues.
For more information, visit www.nashvillesounds.com or follow the team on Twitter (@nashvillesounds).
About Minor League Baseball
Minor League Baseball, headquartered in St. Petersburg, Florida, is the governing body for all professional baseball teams in the United States, Canada, Venezuela and the Dominican Republic that are affiliated with Major League Baseball clubs through their farm systems.
Fans are coming out in unprecedented numbers to this one-of-a-kind experience that can only be found at Minor League Baseball ballparks. In 2014, Minor League Baseball attracted 42.4 million fans to its ballparks to see the future stars of the sport hone their skills.
From the electricity in the stands to the excitement on the field, Minor League Baseball has provided affordable family-friendly entertainment to people of all ages since its founding in 1901.
For more information about Minor League Baseball, visit www.MiLB.com