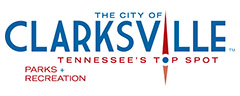 Clarksville, TN – The weekly Clarksville Parks and Recreation Department Recreation Report provides Clarksvillians with a glimpse at the activities and events that are available from the Parks and Recreation Department for them to enjoy together as a family.
This weeks highlights include: New visual healing arts program, VIVID, Movies in the Park, New session of Tai Chi, and Fun with Fido.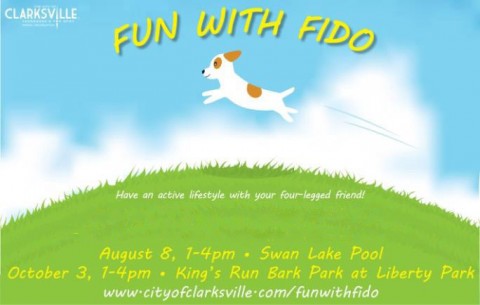 New visual healing arts program, VIVID
If you are searching for a way to relax, VIVID's visual healing arts program could be just what you're looking for. This new 4-week program will be offered at the Kleeman Community Center, located at 166 Cunningham Lane beginning next week.
Participants can expect a relaxed atmosphere while soothing music plays as they learn painting techniques. By the end of the four-week program, participants will have four finished canvas painting to take home.
Sessions are offered in two categories:
Adult – open to ages 16 and up
Classes held on Tuesdays from 6:00pm-7:00pm
Cost: $35.00
Senior/Veteran – open to ages 50 & up or veterans interested in therapeutic recreation
Classes held on Mondays from 10:30am-11:30am
Cost: $25.00
Space is limited; there is a 10 person maximum per session. If you would like more information, check out the instructor's website at www.vivid.vpweb.com
Movies in the Park continues with Guardians of the Galaxy
Don't miss your chance to see Guardians of the Galaxy on the big screen Saturday, August 15th as part of the 2015 Movies in the Park.
Admission is free. The movie screening will begin at sunset, 7:45pm at Liberty Park Amphitheater, located at 1188 Cumberland Drive. Food will be available for purchase on-site from Spudnix BBQ & Spuds and Relish the Dog. Guests are invited to bring picnic baskets, blankets, and lawn chairs. Please leave your pets and alcohol at home.
In the event of rain, our outdoor movie screenings may unfortunately have to be cancelled. Please refer to our www.Facebook page www.facebook.com/clarksvillemovies for updates about weather cancellations.
New session of Tai Chi begins August 11th
The Crow Community Center, located at 211 Richview Road, will host a new session of Tai Chi beginning on August 11th. Tai Chi will take place Tuesdays from 4:00pm to 5:00pm through September 29th.
This program is open to adults of any age who would like to reap the benefits of Tai Chi such as better balance, increased flexibility, and reduced stress. Tai Chi involves stretching and chair exercises. The class also relaxes and improves overall mind, body and spirit and can help reduce falls.
Cost is $20.00 for the entire 8-week program. A Community Center ID is required and can be purchased for $5.00. Center IDs are good for one calendar year at all three Community Centers. Participants can register at the Crow Center, the Clarksville Parks and Recreation Main office, or online at recpro.cityofclarksville.com. Class is limited to a maximum of 20 participants, so register today!
'Fun with Fido' event series continues August 15th
Clarksville Parks and Recreation is going to the dogs once again for the fifth annual Pooch Pool Party Saturday, August 15th, 2015 at Swan Lake Pool from 1:00pm to 4:00pm.
Dogs will be able to take a dip in the pool and their owners can visit with dog-related businesses and organizations from around town, play games, and register for a chance to win prizes!
Admission is $3.00 per dog (cash only), with a limit of two dogs per family. All dogs must be at least 6 months old and have proof of current vaccinations to participate.
Owners are not allowed in the large pool during the party, but will be able to wade in the baby pool with their dogs. Lifeguards will be on-site and ramps will be available to provide dogs with easy access to the pool. Dogs must be on leashes when they are out of the water.