APSU Sports Information

Clarksville, TN – Torrance Rowe scored 27 points, including six three pointers, while dishing out seven assists as Tennessee Tech defeated Austin Peay State University, 72-66, in men's Ohio Valley Conference basketball action in Dave Aaron Arena, Saturday night.

The OVC East-leading Golden Eagles improved to 4-0 in the league and 12-5 overall.

The Govs fell to 8-10 overall, 1-2 in the OVC. The Governors concluded their six-game homestand with a 3-3 record.

And like their loss to Eastern Kentucky the Govs can point this time to the same two statistics that led to their downfall last Saturday. In last week's OVC-opening loss, the Governors permitted EKU to shoot 50 percent from three-point range in the first half. On Saturday night, Tennessee Tech knocked down 8-of-15 three pointers, four by Rowe.

The other haunting statistic was the Governors poor free-throw shooting. Against Eastern Kentucky, the Governors converted just 18-of-32 free-throw attempts (56 percent). But the Governors were even worse against the Golden Eagles, making just 8-of-18 (44 percent).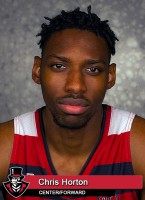 Tennessee Tech, utilizing the three ball, jumped out to a sizeable first-half advantage behind Rowe, who scored 12 of the Golden Eagles' first 14 points on a quartet of threes. After Mason Ramsey hit the Golden Eagles' fifth three pointer barely six minutes into the half, the Govs found themselves trailing by nine, 17-9.
Despite the Golden Eagles' three-point success, the Govs clawed their way back into it, getting the ball inside to Chris Horton while Josh Robinson provided some outside punch. When Horton hit a layup with 13 seconds left in the half, the Governors had forged a 35-35 in a half in which it seemed Tennessee Tech dominated.
The Govs were able to gain the tie by committing just three first-half turnovers and forcing eight while also shooting 50 percent (14 of 28) from the floor.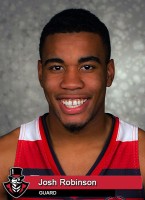 As a result, APSU used that good fortune to immediately take the lead on a Chris Horton dunk to open the half and after Rowe answered with a three, the Govs got their own three from Robinson and another Horton dunk to take a 42-38 lead. But Tennessee Tech scored the next eight points, including another Rowe three-pointer and a conventional three-point play by the Golden Eagle point guard.

APSU would never lead again, although they tied it three other times, the last coming with 4:17 left when Tre' Ivory, with the shot clock set to expire, hit a driving layup with 4:17 left to tie the game 59 all.  But Ramsey immediately responded with a Tech layup with 4:01 left and the visitors would never trail again.

The Golden Eagles owned a four-point lead with 2:25 remaining before Robinson cut it to one with a three pointer. Anthony Morse answered with a layup with 1:55 left. The Govs' Kenny Jones was fouled shooting and made just one-of-two free-throw attempts with 1:39 left. Rowe then drove, scored and was fouled to give the Golden Eagles a 67-63 lead with 1:25 left. After hitting all 15 free-throw attempts in TTU's win at Murray State, Rowe missed this time, keeping the lead at four.

Again Jones was fouled and again he made just one of two, cutting the deficit to 67-64 with 1:09 left. Thompson fouled Ryan Martin with 54 second left and the forward made both, giving the visitors a five-point lead with 54 ticks left.

Khalil Davis found Horton inside for a layup with 41 seconds left. APSU immediately called timeout to set up its final defensive strategy. Even though the nation's 10th-best free throw shooting team shot an uncharacteristic 8-of-15 at the line on the night, APSU elected not to foul and play solid defense. That strategy appeared to pay off as the shot clock wound down but Aleksa Jugovic, with a hand in his face, let loose with a long desperation three pointer and it fell through for the final 72-66 margin.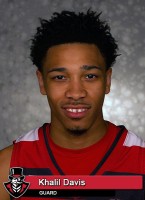 Horton led the Governors with 20 points and 11 rebounds, his 14th double-double this season and 50th for his career. He also had three steals and three blocked shots. But Horton struggled at the free-throw line, making just 4-of-10 attempts. Robinson ended with 16 and four assists while Jones finished with 11 points, but also was 3-of-6 at the line.
Morse was the Golden Eagles' only other twin-figure scorer with 12 points to go with 10 rebounds. The Golden Eagles finished the night 26-of-48 (54 percent) from the floor.
Statistically, the Governors won in almost every category. They held a 38-18 scoring advantage in the pain, had 20 points off turnovers compared to Tech's eight, had a 9-0 second-chance points advantage and 8-0 fast break advantage. The Governors also held a 33-28 rebound advantage.
But Tennessee Tech's 12-of-24 three-point shooting performance along with the Govs' 8-of-18 free-throw effort ultimately led to APSU's undoing.
Next Up
The Austin Peay Governors are back in action Thursday, January 14th, 2016 as they travel to Nashville to play the Tennessee State Tigers at the Gentry Center. Tip off is at 7:30pm CT.
Sections
Sports
Topics
Aleksa Jugovic, Anthony Morse, APSU, APSU Athletics, APSU Basketball, APSU Dunn Center, APSU Men's Basketball, APSU Sports, Austin Peay State University, Chris Horton, Clarksville TN, Eastern Kentucky, EKU, Gentry Center, Golden Eagles, Governors, Govs, Josh Robinson, Kenny Jones, Khalil Davis, Mason Ramsey, Nashville TN, Ohio Valley Conference, OVC, Ryan Martin, Tennessee State, Tennessee Tech, Tigers, Torrance Rowe, Tre Ivory, TTU