UT Athletics Department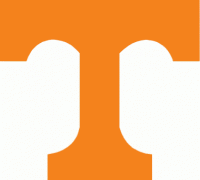 Knoxville, TN – A career-high 36 points from Kevin Punter carried Tennessee to its first win over a ranked opponent in more than a year with a 78-69 victory over No. 24/18 South Carolina Saturday afternoon at Thompson-Boling Arena.
The Vols' last victory over a ranked foe came against No. 19 Arkansas, a 74-69 win, also at Thompson-Boling Arena on January 13th, 2015.
Tennessee's leading scorer on the season, Punter's 36 points marked his third 30-point performance of the year. Six of his eight field goals came from beyond the 3-point line. He was nearly flawless, 14-of-15, from the free throw stripe, part of a 30-for-32 performance at the line for the Volunteers.
"The second half we got going, and KP (Kevin Punter Jr.) was phenomenal. When he got in the flow, you could just see it. He was totally in control of what he wanted to do," said Tennessee head coach Rick Barnes.
The Volunteers took the lead on a Robert Hubbs III jumper with 11:12 remaining in the first half and would not trail again. The Gamecocks battled back time after time during the second half, but back-to-back 3-pointers from Punter gave UT an 11-point advantage with 9:20 to play and another 3 ball from the senior with 5:19 left capped a 7-0 UT run after Carolina had cut the lead to five.
Hubbs added 12 points to the winning effort, including a perfect 8-for-8 from the free throw line. Detrick Mostella scored 10 points, capped by a 3-pointer with 3:42 remaining that effectively put the game out of reach.
"I know our players have great respect for South Carolina after watching them on tape and how hard they play. Actually, we talked about understanding how it hard it is to play like that, and we have to match it," said Barnes. "I thought our guys really tried as hard as they have all year in terms of really trying to stay focused."
Tennessee held Sindarius Thornwell, South Carolina's leading scorer at 12.1 points per game, without a point. Michael Carrera led the Gamecocks with 22.
"Best 40 minutes of defense we have played all year. The thing as a staff we were most pleased with would be the fact we responded mentally after the way we played (Wednesday night against Vanderbilt). I thought we came out with the kind of focus we have to have," stated Barnes.
With its first win against a ranked opponent this season, UT is now 1-2 against ranked foes. It was the 94th victory over a ranked opponent for Tennessee head coach Rick Barnes.
The Vols have now beaten ranked South Carolina squads two straight times. UT defeated the 13th ranked Gamecocks, 70-69, in Knoxville on February 7th, 1998 in the last meeting between the teams when USC was ranked.
"(This was) a great team win. A lot of guys did a lot of good things for us. We had to work through some foul trouble and work through a team that is hard to play against," said Barnes.
2nd Half 3-Point Shooting
After a 1-for-9 start from 3-point range in the first half, the Vols heated up in a big way when it mattered most. UT was 9-for-12 (75 percent) from behind the arc in the second half, accounting for 27 of their 39 points in the final 20 minutes. Punter led the charge with five of his six made 3-point attempts in the second half.
Kevin Punter in Elite Company
With his career-high 36 points, Punter became just the fifth Vol in the last 20 years to register three or more 30-plus point games in a single season.
Punter also recorded his 17th straight game scoring in double figures and has now eclipsed the 20-point mark in scoring in eight straight games, tying Ron Slay for the longest streak of such games since 2003. The Bronx, NY, native now has 14 games this season with 20 or more points after having zero 20-plus point efforts last season. Punter also posted career highs in made 3-pointers (six) and made free throws (14).
Next Up
The Tennessee Vols head back out on the road for their next two contests, beginning Tuesday night at Alabama. After a 9:00pm ET/8:00pm CT tip on the SEC Network in Tuscaloosa, UT will head to Fort Worth, Texas for a 2:00pm ET/1:00pm CT game against TCU as part of the Big XII/SEC Challenge.