#25/RV Tennessee (15-9/6-5 SEC) vs. #2/2 South Carolina (23-1/11-0 SEC)
Monday, February 15th, 2016 | 7:01pm ET/6:01pm CT
Knoxville, TN | Thompson-Boling Arena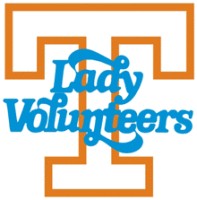 Knoxville, TN – The #25/RV Lady Vols (15-9, 6-5 SEC) will try to extend a four-game home winning streak and hand South Carolina (23-1, 11-0 SEC) its first SEC loss of the season on "Big Monday". Tipoff is slated for 7:00pm ET/6:00pm CT at Thompson-Boling Arena.
Under Holly Warlick, Tennessee is 60-8 at home, 31-16 in road games and 10-5 at neutral sites for a total of 101-29. The Big Orange women are 566-55 (.911) in all home games, beginning with the 1974-75 season. Tennessee is 413-31 (.930) all-time in Thompson-Boling Arena (1987-88 to present).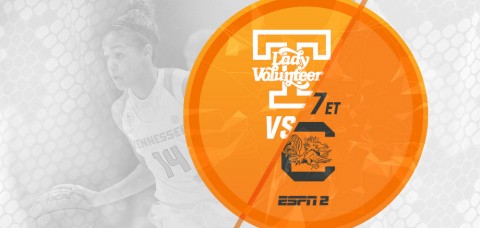 The Big Orange women stayed in the AP poll last week at #25, making it 564 weeks in a row that the Lady Vols had remained in the top 25.
UT dropped out of the USA TODAY Coaches Poll for the first time since the final poll of 2008-09 and for only the second time ever.
A new AP poll will be released on February 15th, followed by a USA TODAY Coaches Poll on February 16th. UT is 29-25 all-time vs. teams ranked No. 2 in either the AP and/or USA TODAY Coaches Polls.
Tennessee is 0-3 vs. No. 2-ranked squads under Holly Warlick, dropping a 71-66 decision (without Isabelle Harrison) to #2/2 South Carolina last season in Columbia on February 23rd, 2015. Warlick's squad also lost home games to #2/2 Notre Dame on January 20th, 2014, 86-70, and to #2/3 Notre Dame on January 28th, 2013, 77-67.
UT's last triumph over a top-three and No. 2 team came on December 19th, 2010, when the #6/6 Lady Vols beat #3/2 Stanford in OT, 82-72, in Knoxville. The Lady Vols' last win over a top-5 team came on March 2nd, 2014, in Knoxville over #4/5 South Carolina, 73-61.
UT's biggest win this season is a 53-50 road victory over #7/7 Oregon State.
About the South Carolina Gamecocks
No. 2/2 South Carolina sits atop the SEC standings with a 23-1 overall record and 11-0 mark in league play. The Gamecocks' only loss was to #1/1 UConn, 66-54 in Columbia, on February 8th. Dawn Staley's squad bounced back from the setback with an 86-71 win over #16/19 Florida on Thursday night in Columbia.
The match-up with Tennessee will mark South Carolina's first road game of the month since winning by seven at #10 Texas A&M, 70-63, on January 31st.
Sophomore forward A'ja Wilson leads USC in scoring at 16.4 per game, while junior forward Alaina Coates paces the Gamecocks with 10.0 rebounds per contest. That said, two-time SEC Player of the Year Tiffany Mitchell is the team's most-heralded player. She averages 14.8 ppg.
Staley is in her eighth season at South Carolina and has forged a 178-75 record there, standing 350-155 overall in 16 seasons as a head coach.
Averaging 14,727 fans, South Carolina is poised to lead the nation in home attendance for the second-straight season, with UT likely to finish second again, currently standing at 10,143 per game.
About the Tennessee Lady Vols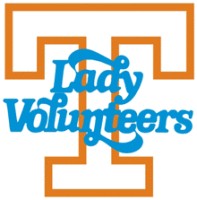 The Lady Vols have played a brutal slate this season, facing what the NCAA ranks as the No. 1 toughest strength of schedule in the nation. Because of that, Tennessee stands at No. 12 in the NCAA's February 13th RPI and at No. 25 in the AP poll with a 15-9 record.
UT enters Monday's game on the heels of a 69-51 road win over Vanderbilt on Thursday night, as the Lady Vols halted a five-game road losing skid and avoided the school's first-ever six-contest string of setbacks away from Knoxville. Tennessee has won three of its past four games and four in a row at home, posting an 11-3 mark at Thompson-Boling Arena this season.
The Big Orange women have allowed 52 (Auburn), 49 (Vanderbilt), 52 (Alabama) and 57 (Arkansas) points to their last four home opponents and an average of 55.7 for the season at Thompson-Boling Arena.
Diamond DeShields
is Tennessee's leading scorer at 13.6 points per game, but five different Lady Vol underclassmen have combined to pace UT over the past four games. DeShields had 17 pts., six rebs. and later 19 pts. three rebs. (NCAA Tourn.) vs. USC in 2013-14.
Tennessee is starting two juniors, two sophomores and a freshman over the past four contests, forging a 3-1 record.
Mercedes Russell is UT's only other player scoring in double figures at 10.9 per game. On the boards, Russell averages 8.8 rebounds per contest to pace UT.
Holly Warlick is in her fourth season as Tennessee's head coach, and she possesses an impressive 101-29 record during that time. She is only the 17th women's basketball coach to reach 100 wins in her first four seasons at the NCAA Division I level.
The Series Vs. South Carolina
UT enters Monday's contest with a 47-5 advantage in the series, including 19-2 in Columbia, 21-1 in Knoxville and 7-2 at neutral sites. South Carolina has won the last two meetings, including a pair of contests a year ago.
Tennessee is 5-2 vs. USC during the postseason and is 1-0 in overtime, taking a 79-73 extra-frame decision over the Gamecocks in the Palmetto State on February 15th, 1996. This marks the fifth-straight meeting and 16th time overall that both teams have entered this game ranked in the top 25. For the fourth-consecutive game, South Carolina will enter as the higher ranked team.
Holly Warlick is 2-2 vs. the Gamecocks since taking over as head coach at UT prior to the 2012-13 season. She suffered her first loss to Dawn Staley and company on February 23rd, 2015, when USC prevailed, 71-66, in Columbia, and her second came on March 8th, 2015, when USC won the SEC Tournament championship game, 62-46, in North Little Rock, AR.
Two seasons ago, #10/9 Tennessee and #4/5 South Carolina met in the regular season finale in Knoxville, and the Lady Vols rolled to a 73-61 win on Senior Day for Meighan Simmons. After defeating South Carolina, the regular season SEC champs at 14-2, the 13-3 Lady Vols went on to claim the 2014 SEC Tournament title in Duluth, GA.
Warlick picked up the first SEC victory of her head coaching career in Columbia on January 3rd, 2013, as her #12/13 Lady Vols went into Colonial Life Arena and took down #18/15 USC, 73-53.
The Lady Vols went 1-1 vs. South Carolina in 2011-12, suffering their first loss to the Gamecocks since January 23rd, 1980 (56-52 in Columbia), when UT head coach Holly Warlick was a senior point guard for the Big Orange. Warlick's 1979-80 UT squad bounced back to win two follow-up games vs. USC that season, and she finished her playing career 4-1 vs. the team from the Palmetto State.
Tennessee lost to South Carolina, 64-60, on February 2nd, 2012, in Knoxville, but rebounded to defeat USC in the 2012 SEC Tournament semifinals in Nashville, 74-58, en route to its 16th SEC postseason championship.
Until the 2011-12 setback, Tennessee had won 40-straight in the series.
Coming Up
After the USC game, Tennessee has four remaining regular-season games, and all of them are against unranked teams. After facing #2/2 South Carolina on Monday, UT plays host to Ole Miss on Thursday in the annual Live Pink. Bleed Orange game. Tip-off is at 7:00pm ET/6:00pm CT on February 18th on SECN+.
Broadcast Information
Television | ESPN2
Play by Play: Beth Mowins
Analyst: Stephanie White
---
Radio | Lady Vol Network
Play by Play: Mickey Dearstone
---
Online/Mobile
www.UTsports.com
Free audio stream only
www.WatchESPN.com
Free video stream to registered cable subscribers
Tickets
www.UTtix.com
1.800.332.VOLS (8657