Written by Sgt. Samantha Stoffregen
1st Brigade Combat Team, 101st Airborne Division (AA) Public Affairs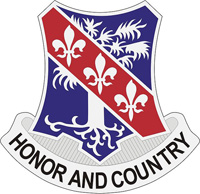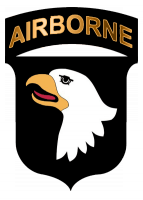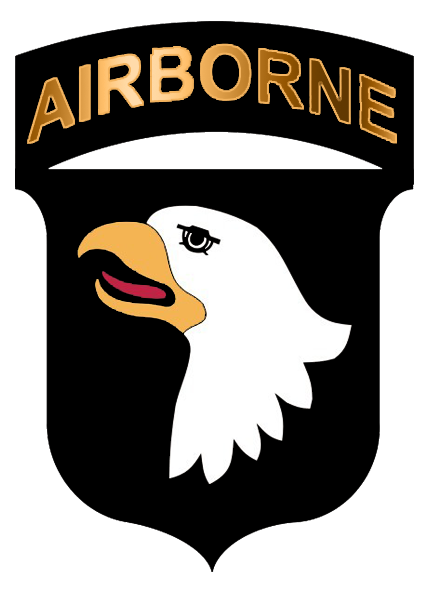 Fort Campbell, KY – As Soldiers from across the 1st Brigade Combat Team, 101st Airborne Division (Air Assault) formation continue to prepare for upcoming training events, 1st Battalion, 327th Infantry Regiment Soldiers took over Range 55 on Fort Campbell, KY, for a week of intensive company-level training from February 16th-19th.

The "Bulldogs" completed Eagle Flight III, which is a culminating exercise executed at the company level.

"[Eagle Flight III] consists of one maneuver-company with enabler assets such as Sappers for breaching operations, AH-64s [Apaches] for close combat attack and replicated close air support, and also 105mm [mortars] from Proud Americans," said Maj. Mark Ross, Bulldogs plans and operations officer. "What it is, is basically a synchronization of assets in an echelonment of fires starting from the beginning of the live-fire. The company officer also has attached one weapons platoon on their flanks with tube-launched, optically tracked, wire-guided missile capabilities for long range targets."

Each company within the battalion went through a crawl, walk, run phase when executing the training. Capt. Marcus Forester, company commander for "Coldsteel" executed his live-fire February 17th, 2016.
Ross observed Company C's execution and said he felt it was a pretty challenging scenario put together by the brigade staff.

"What EFIII does for [the battalion] is, it gets all our rifle companies-Abu, Bushmaster and Coldsteel, with the Maddog weapons platoon attachments, through company live fires," Ross said. "It also establishes that all conditions have been met for us to go down to Joint Readiness Training Center for rotation 16-06 in April and execute a battalion live fire at Fort Polk."

Forester said after receiving the battalion operations order, his staff created a company level one and began planning.

There were a lot of dry runs and validations with senior leaders, the battalion commander, and brigade commander before they executed the live-fire, Forester said.

"I thought we did pretty well for us doing a high resolution training path," Forester said. "I know they are trying to focus on that higher multi-echelon training, that's the brigade commander's intent, so with the complex environment that we were given with the indirect fire, aircraft and additionally moving three platoons and receiving a Delta platoon attachment, we did well."

Forester added that prior to EFIII, the company hadn't done a lot of training with all the outside assets, especially the Sappers from 326th Brigade Engineer Brigade, 1BCT, so they made sure to rehearse a lot and take their time.

Ross said that "Bastogne" is always looking for ways to be a learning organization, utilizing comments from peers and observers to make training better.

"Range control said it was one of the more challenging live fires they've seen in a while," Ross said. "I was glad we got to be a part of it."

With the support of several additional battalions from across the brigade and division, team building was a big priority.

"When you look at some of the principles in mission command, team building and creating a shared understanding and mutual trust is very important," Ross said. "We know "Red Currahee" [1st Battalion, 506th Infantry Regiment, 1BCT] went through this training back in December because we supported them, so they're out here reciprocating by supporting us and supporting "No Slack" [2nd Battalion, 327th Infantry Regiment, 1BCT] later on. It's a huge Bastogne effort, we are all Bastogne at the end of the day."

Ross said EFIII shows the Soldiers that when the day comes and Bastogne gets its next rendezvous with destiny, they know what their capabilities are.

Even with challenging weather conditions, Forester said he felt the company was on the right track coming out of EFIII.

"I wanted [my Soldiers] to walk out of training with a confidence in their weapons systems," he said. "We have a lot of new Soldiers, upwards of 15 in the last month, and a lot of those people have not encountered a live fire exercise before. They've been qualified on their weapon systems, but never seen capabilities executed to this higher echelon."

Forester said his leaders in particularly came out of the exercise being able to cross-talk within platoons and squads better, and the company has a better feel for being able to maneuver and integrate fires and direct fires weapon systems.

"The next thing is prepping for the brigade field exercise and then going to JRTC to be successful down there too," Forester said. "I want [the Soldiers] to learn and get better every day. That's the kind of organization we are in."



Sections
News
Topics
101st Airborne Division, 105mm Howitzer, 1st Battalion 327th Infantry Regiment, 1st Brigade Combat Team, 2nd Battalion 327th Infantry Regiment, 326th Brigade Engineer Battalion, 327th Infantry Regiment, AH-64 Apache Helicopter, Air Assault, Bastogne, Bulldogs, Eagle Flight III, Fort Campbell KY, Fort Polk LA, JRTC, Live-Fire Exercise, Red Currahee