APSU Sports Information

Macon, GA – An early home run barrage was supported by a late scoring outburst as Austin Peay State University's baseball team held on for a 10-7 nonconference victory against Mercer, Friday night at Claude Smith Field.
Austin Peay (5-4) used the long ball early to establish its lead. The Governors first four hits were each solo home runs. Left fielder Cayce Bredlau and first baseman Dre Gleason gave APSU a 2-0 lead with their solo home runs in the second.
In the fourth, third baseman Logan Gray led off the fourth with a towering blast to center field. Three innings later, left fielder Ridge Smith chipped in a line drive home run to left and the Govs were up 4-1 after seven innings.
That was enough for Austin Peay starter Alex Robles who ran into trouble three times in his seven innings of work. He would give up his lone run in the third after allowing a single and then RBI double to start the inning, he would strand a runner at third, leaving with a 2-1 lead.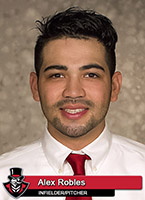 Mercer (7-3) would threatened again in the sixth inning as Robles hit a batter and walked the next man he faced. The Bears attempt to move the runners was thwarted Robles fielded a bunt attempt and threw to third for the first out. Robles then induced a ground out and struck out a batter looking to end the threat.
The Bears final attempt to get to Robles came in the seventh as a walk and single started the frame, ending Robles' outing. Reliever Jared Carkuff caught a break when a pop up down the left field line was dropped but third baseman Logan Gray recovered and threw to third where Carkuff was covering for the first out. The Govs defense then ended the inning with a double play to maintain the 4-1 lead.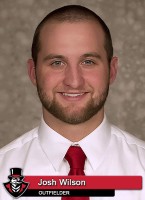 Austin Peay would add five runs to its lead in the eighth as it sent 10 men to the plate. Pinch hitter Josh Wilson delivered the inning's big blow with a two-run single into the left field corner. Pinch hitter TJ Conroy and shortstop Clayton Smithson each walked with the bases loaded, extending APSU's lead to 9-1.
Those runs would prove pivotal as Mercer hit a pair of home runs in the eighth, including a three-run blast by catcher Charlie Madden, trimming APSU's lead to 9-5. Mercer would tack on two runs in the ninth, with a bases-loaded walk followed by a RBI single, but left the bases loaded as APSU reliever Brett Newberg got a pop out to end the game.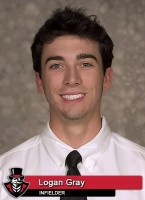 Robles (2-1) picked up the win after holding Mercer to one run on six hits while striking out six in six-plus innings of work. Newberg was credited with his season's first save.
Wilson went 2-for-2 with three RBI off the bench to pace the Governors offense. Bredlau went 2-for-2 with a RBI but left the game after suffering an injury in the fourth inning.
Mercer starter Ryan Askew (0-1) was tagged for the loss after allowing four runs – all courtesy solo home runs – on five hits. He struck out seven batters in his 6.2-inning outing.
Left fielder Jackson Ware went 3-for-5 with a RBI while designated hitter Ben Upton and right fielder Trey Truitt each had two hits.
Austin Peay and Mercer continue their three-game series with a 1:00pm (CT), Saturday contest at Claude Smith Field.
Box Score
Austin Peay (5-4) vs. Mercer (7-3)
| | 1 | 2 | 3 | 4 | 5 | 6 | 7 | 8 | 9 | | | R | H | E |
| --- | --- | --- | --- | --- | --- | --- | --- | --- | --- | --- | --- | --- | --- |
| Austin Peay | 0 | 2 | 0 | 1 | 0 | 0 | 1 | 5 | 1 | | 10 | 10 | 0 |
| Mercer | 0 | 1 | 0 | 0 | 0 | 0 | 0 | 4 | 2 | | 7 | 11 | 3 |
W: ROBLES, Alex (2-1) L: Ryan Askew (0-1) S: NEWBERG, Brett (1)

Austin Peay 10
Position
Player
AB
R
H
RBI
BB
SO
LOB
2b
COPELAND, Garrett
5
1
0
0
0
2
3
cf
WILLIS, Imani
4
1
1
0
0
2
0
ph
BLACKBURN, Kyle
1
0
0
0
0
1
0
cf
MASSONI, Patrick
0
0
0
0
0
0
0
3b
GRAY, Logan
4
2
1
1
1
1
0
lf
BREDLAU, Cayce
2
1
2
1
0
0
0
pr/rf
HAMILTON, Chase
3
1
1
0
0
2
0
p
ROBLES, Alex
3
0
0
0
0
1
0
ph/dh
WILSON, Josh
2
1
2
3
0
0
0
1b
GLEASON, Dre
3
1
1
1
2
1
1
rf/lf
SMITH, Ridge
4
1
1
1
0
1
1
c
SALA, Alex
3
0
0
0
0
2
0
ph
CONROY, TJ
0
0
0
1
1
0
0
c
MARIK, T.J.
0
0
0
0
0
0
0
ss
SMITHSON, Clayton
3
1
1
1
1
0
0
p
CARKUFF, Jared
0
0
0
0
0
0
0
p
BURROW, CJ
0
0
0
0
0
0
0
p
SPARKS, John
0
0
0
0
0
0
0
p
NEWBERG, Brett
0
0
0
0
0
0
0
Totals
37
10
10
9
5
13
5
Mercer 7
Position
Player
AB
R
H
RBI
BB
SO
LOB
ss
Matt Meeder
4
1
0
0
1
0
0
2b
Ryan Hagan
4
0
1
0
1
2
3
cf
Kyle Lewis
3
1
0
0
1
0
0
dh
Ben Upton
4
2
2
1
1
2
0
1b
Hunter Bening
4
0
1
1
1
0
0
3b
Danny Edgeworth
4
1
1
0
0
1
0
ph
Howard Joe
0
0
0
1
1
0
0
lf
Jackson Ware
5
1
3
1
0
1
2
c
Jose Hernandez
1
0
0
0
1
1
0
pr
Conrad Cornell
0
0
0
0
0
0
0
c
Charlie Madden
2
1
1
3
0
0
3
rf
Trey Truitt
4
0
2
0
0
1
2
p
Ryan Askew
0
0
0
0
0
0
0
p
Kyle Bialousz
0
0
0
0
0
0
0
p
Austin Lord
0
0
0
0
0
0
0
p
Conard Broom
0
0
0
0
0
0
0
p
C.J. Martin
0
0
0
0
0
0
0
p
Josh Knies
0
0
0
0
0
0
0
Totals
35
7
11
7
7
8
10
Austin Peay
Player
IP
H
R
ER
BB
SO
WP
BK
HBP
IBB
AB
BF
FO
GO
NP
Robles, Alex
(W, 2-1)
6.0
6
1
1
3
6
0
0
2
0
22
27
2
8
98
Carkuff, Jared
1.0
0
0
0
0
0
0
0
0
0
2
2
0
2
12
Burrow, CJ
1.0
4
4
4
0
0
0
0
0
0
7
7
1
2
29
Sparks, John
0.2
1
2
2
4
2
0
0
0
0
3
7
0
0
35
Newberg Brett
(S, 1)
0.1
0
0
0
0
0
0
0
0
0
1
1
1
0
5
Totals
11
7
7
7
8
0
0
2
0
35
44
4
12
179
Mercer
Player
IP
H
R
ER
BB
SO
WP
BK
HBP
IBB
AB
BF
FO
GO
NP
Ryan Askew
(L, 0-1)
6.2
5
4
4
1
7
1
0
0
0
24
25
4
8
108
Kyle Bialousz
0.1
2
4
2
1
1
0
0
0
0
4
5
0
0
16
Austin Lord
0.1
0
0
0
0
1
0
0
0
0
1
1
0
0
5
Conard Broom
0.1
1
1
0
1
1
0
0
0
0
2
3
0
0
13
C.J. Martin
0.1
0
0
0
2
1
0
0
0
0
1
3
0
0
20
Josh Knies
1.0
2
1
0
0
2
0
0
0
0
5
5
1
0
19
Totals
10
10
6
5
13
1
0
0
0
37
42
5
8
181