Clarksville, TN – The Clarksville Area Chamber of Commerce is now accepting nominations for the organization's annual Chamber Awards.
Five separate awards will recognize the unique ways in which Chamber members have contributed toward the betterment of the local community.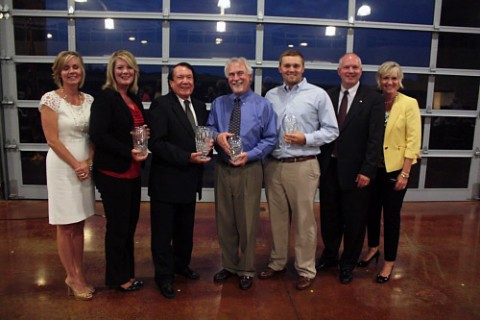 Awards include the Community Commitment Award to recognize an individual who has shown exemplary commitment to the Chamber and the Clarksville-Montgomery County community, CYP of the Year Award recognizes an active member of Clarksville Young Professionals who has gone above and beyond for the organization and the community, the Lifetime Achievement Award is given to a nominee dedicated to community service over their lifetime, and the Ambassador of the Year Award goes to a Chamber ambassador who works diligently at events throughout the year. Ambassador of the Year is chosen based on a points-earned system.
New in 2016 is the Boots To Suits: Veteran of the Year Award. The inaugural award will recognize Clarksville military veterans who, through their professional and personal efforts, are making a positive impact throughout the business community. The winner will have made significant achievements in the past year, have a strong record of innovation or outstanding performance in their work and be actively involved in the community.
Nomination forms are available on the Chamber's website at www.clarksvillechamber.com/chamberawards2016
Winners will be announced at the Chamber's Annual Dinner & Gala on June 23rd, 2016.