Nashville, TN – The Tennessee Wildlife Resources Agency is now producing an Internet-based audio and video program named Tennessee WildCast where the agency's field and office staff are the featured guests.
A weekly program, WildCast is available at several different Internet sites depending on whether someone wants to watch it, or just listen. The best way to make that choice is by visiting www.tnwildcast.com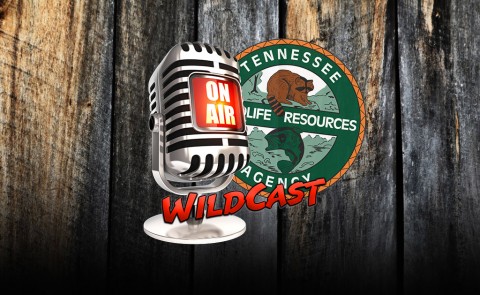 Hosted by TWRA's Doug Markham and produced by Jason Harmon, WildCast is updated weekly, but the shows are archived and available anytime night or day.
"Our guest for the first two shows was our Executive Director Ed Carter and it was enjoyable talking to him about his long career and the many changes he has seen take place," said Markham, the agency's communications manager.
Future shows will include big game, small game, and non-game management interviews, along with many discussions about fish, law enforcement, and boating. Guests will include agency employees assigned to TWRA's Nashville headquarters, but also from its four regional offices spanning the state.
"We will also talk hunting and fishing techniques at times," said Markham. "We have some very skilled sportsmen who love the outdoors and the opportunity to talk about it."
The show was originally 20 minutes in length, but recently WildCast increased to 30 minutes.
While the show is setup with a radio-style format, a television monitor is a part of the studio and often includes photographs and video to illustrate information being discussed.
"This program is free and we hope sportsmen will tune in to learn more about how the state's fish and wildlife are managed," said Markham.
Video of WildCast and other TWRA programs is available at www.twra.tv
The TWRA.TV link is one of the sites included on the www.tnwildcast.com website.