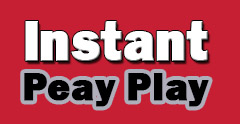 Clarksville, TN – Austin Peay State University's football team will open its first spring practice under new head coach Will Healy, March 21st, with what hopes to be the next step in getting the program out of the second division of the Ohio Valley Conference.
Over the next 34 days, culminating with the Red and White Game on April 23rd, Healy and his staff will have a lot of their plate.
They will have to evaluate their talent and where it fits into their new schemes on offense and defense, while also getting the players used to a new expectation in practice and developing players on what is still a young team in most areas.
In other words, it will be a clean slate for all with nowhere to go but up.
One position that will have a lot of scrutiny coming in will be the quarterback position, as consistency at the position over the past few years has been at best lacking.
Mickey Macius returns after redshirting last season and was the quarterback in the Govs last win – coming in 2015 – versus Murray State. Darrien Boone and Timarious Mitchell also return and have seen time under center.
While the quarterback position has been struggle the running back and wide receiver positions with had some success.
All-OVC Newcomer team member Kendall Morris returns as the Govs leading rusher, while Julian Franklin is a counterpart as a more power type of runner, complementing Morris' speed.
At receiver, Jared Beard proved to be the main target for Govs quarterbacks with almost 50 catches and six touchdowns, while Rashaan Coleman and Justin Roberson return having worked more in the slot position.
Another big area that will be under scrutiny on the offense will be the line, with most returnees having seen a lot of playing time as freshmen and sophomores, with senior Tyler Miles being the elder statesman on the line.
On the other side of the ball on defense, they showed a lot of improvement in 2016 and probably have more depth coming into spring practice than the offense.
Probably the deepest part of the Govs defense will be their secondary, led by Roderick Owens – who could have easily been an All-OVC pick last year, with Malik Boynton, Donovan Jackson and Damien Whitfield also returning.
Up front, senior Gino Roberson leads a group that will still be mostly sophomores and juniors with good depth, but still needing to improve on getting pressure on opposing quarterbacks.
Finally at linebacker, the Govs will miss standout Adam Noble, but have a solid returning group returning, led by senior Antonio Turner.
Finally, Healy and his staff will need to find improvement in their special teams, with the Govs kickoff and punt return units needing to improve their return averages.
There was a lot of excitement with Healy's hire in December; but Monday's start of spring practice truly begins the excitement of what hopefully to come for the Govs.