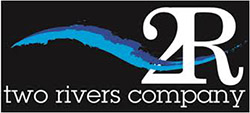 Clarksville, TN – Third generation real estate professional Eric Huneycutt is unashamedly enthusiastic about downtown Clarksville. And, he is proving the adage that enthusiasm is contagious.
His passion for downtown appears to be shared by millennial generation professionals who want convenience and easy access to work, services, and amenities like local restaurants, entertainment and recreation.
Huneycutt is among a string of builders who have invested in residential projects within the downtown district in the last 24 months. With 17 units now complete, 15 in the Dog Hill Historic District and two on Academy Avenue, he is committed to building even more once these sell.
Standing inside his most recently completed home at 113 West Washington Street, he proudly says, "This is the coolest place I've ever built. I really don't understand why more people don't live downtown – it's two minutes from everything I need."
Huneycutt firmly believes that downtown can support more residential growth. "Downtown is really a specialized market for people that want to walk to the Blackhorse for dinner or connect to the RiverWalk greenway. It really is a much simpler lifestyle with a strong sense of community – what person wouldn't want that?"
Nancy Cole, one of the listing agents for Huneycutt's properties, says that "about half" of her inquiries are from Special Forces groups at Fort Campbell and the other half are young professionals. "We've also seen the influence of Austin Peay, both students and professionals, and even had some interest from Nashville."
Like Huneycutt, Cole believes there's a strong market for downtown living, especially among young professionals who work downtown and want convenience without a lot of upkeep.
Huneycutt's zero lot line homes are all brick with full basements and offer around 1,300 square feet of living space, including two bedrooms, two full and one half baths, sanded and finished hardwood floors, and granite countertops. Homes in his Dog Hill development are priced around $150,000.
The Two Rivers Company, tasked with attracting investment to the downtown and riverfront areas, also sees a strong demand for more residential housing. Results from a 2015 housing survey by Randall Gross with Development Economics show that about 30% of survey participants expressed an interest in living downtown.
Most cited a desire to be closer to work and to city life/amenities. Specifically, with more "new, safe, active, and pleasant places (such as parks or public open spaces)," 65% indicated that they could be attracted to living downtown.
TRC Executive Director Brenda Kelley says residential development is a key component of the TRC's work. "There is definitely a demand for both new and renovated housing in the downtown and riverfront areas, so housing is one of our immediate priorities," she says.
Our planning committee is working to identify one or two developers for more large-scale projects. That, coupled with the continued investment of local developers for smaller projects, will provide a good spectrum of housing opportunities within the next 12-24 months," stated Kelley.
Another recent residential development includes new construction at Madison & University by Jennifer Willoughby. This 14-unit project, completed in March, is already leased at 60% occupancy.
"Businesses in an urban setting look at foot traffic, first and foremost," Kelley explains. "Once we increase the number of downtown residents, we'll begin to attract attention for more commercial business and have more success in our proactive recruitment efforts."
Two Rivers Company is a non-profit organization created to enhance Clarksville's downtown and riverfront areas. The organization merged work of the former Downtown District Partnership and River District Commission.