Clarksville, TN – Due to high water from the recent storm, the City of Clarksville has closed Dunbar Cave Road between Idlewood Drive and Haymarket Road.
No through traffic is being allowed.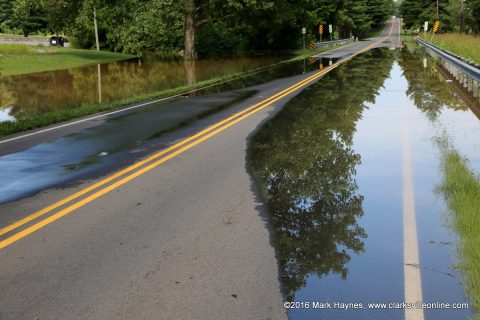 Currently, the water level is still rising.
The area drains off into the Red River. The Red River crested this morning, July 8th, at 10:30am and is slowly receding.
The road will reopen once waters have receded. Please avoid this area for your safety.
Photos