Written by Maj. Ireka Sanders
2nd Brigade Combat Team, 101st Airborne Division (AA) Public Affairs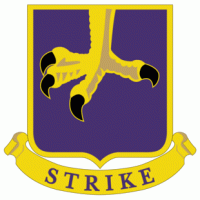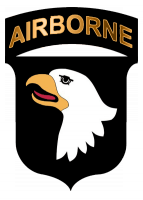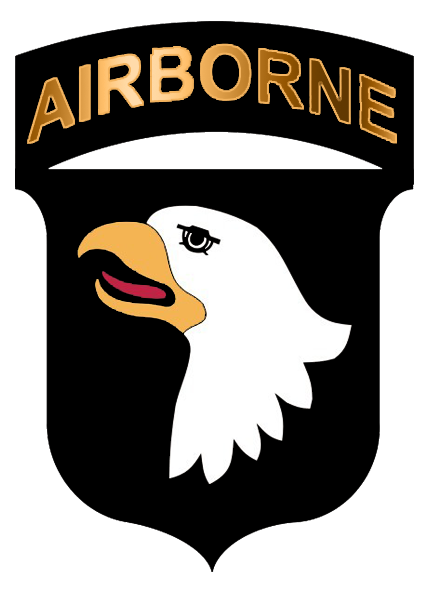 Kara Soar Base, Iraq – Artillerymen from Battery C, 1st Battalion 320th Field Artillery conducted a change of command ceremony at the Kara Soar Base, Iraq, July 25, 2016.
A change of command is a military tradition that represents a formal transfer of authority and responsibility for a unit from one commander to another. The passing of colors from an outgoing commander to an incoming one signifies the unit and its soldiers is never without official leadership, a continuation of trust, and also signifies an allegiance of soldiers to their unit's commander.
Lt. Col. Charles W. Kean, commander of 1st Battalion, 320th Field Artillery "Top Guns," addressed Capt. David Real, the outgoing commander's journey as he stood up the battery for its mission here during Operation Inherent Resolve.
"Under Capt. Dave Real's leadership, Comanche battery rose from letters and numbers on an implementation order to a battle tested, highly skilled group of warriors who continue to amaze me with their true grit and ability to accomplish their wartime mission in the toughest conditions."
Battery C, or Comanche battery, was formed in early 2015 and moved into a rigorous training cycle: qualifications, precise fires training, Air Assault operations, support to maneuver live fire exercises and a culminating training exercise.
"Dave deployed the battery to the most austere location where U.S. forces are based in Iraq to provide lethal fires in defense of coalition forces and to strike the enemy in ways he never knew were coming," said Kean. "In these short few months, Dave and the Soldiers of Comanche battery have executed hundreds of missions firing thousands of rounds in support of our partnered security forces. Their effects continue to prove that, in the hands of skilled warriors, artillery has the ability to change the tide of battles and put supported maneuver commanders in a position of overmatched advantage."
"We are here in Iraq as Strike Soldiers, and you are living up to that legacy," said Real. "You are fighting where you are told and undeniably winning where you fight."
He urged his former Soldiers in his absence to stay focused on the mission and to take care of one another.
"The battery's accomplishments have been tremendous, but remember, that was yesterday," said Real, referring to the past year. "What you do today and what you will do tomorrow is all that counts. Above all else, continue to take care of each other."
Capt. Joseph Berlin, the incoming commander, has been a Top Gun Soldier since 2015 and has served in multiple positions across the organization to include brigade fires support officer and battalion fires support officer.
"I have no doubt he is the right person to lead this battery in this critical mission," said Kean. "Lead these Soldiers like you want to be led; take care of them as if they were your own; and I guarantee they will always be ready to answer the call."
Berlin's family joined the ceremony via video teleconference and shared the moment when he first spoke to his Soldiers as the commander. He took the time to thank his family for their unwavering support and then firmly addressed his Soldiers.
"I ask each and every Soldier to constantly look for ways to improve; never be complacent with where we are. Compete with each other, compete with the standard and don't stop until you can win and keep winning."